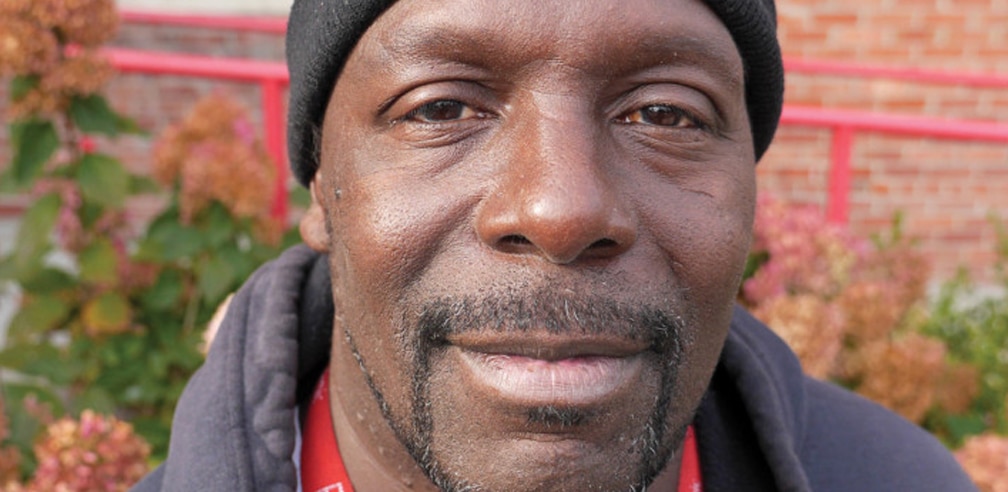 'Everything's Changed'
For years, Lorenzo was trapped in an endless cycle of drug use, followed by getting clean and then relapsing.
As a child, Lorenzo's parents split up and his mother struggled to raise four kids on her own. He turned to marijuana as a teen. When Lorenzo got in trouble and was kicked out of high school, he ended up on the streets after quitting his short-lived job.
Choosing the Streets
Lorenzo began running with the wrong people. He says it was on the streets that he was first introduced to crack cocaine. At first, he only used the drugs, but later he began dealing to support his habit. He had a string of relationships that ended badly, and children he never saw. Again and again, he would get clean only to fall back into his familiar, destructive routine. "The funny thing about it is I didn't have to be homeless, but I chose the streets so I chose to be homeless," Lorenzo says. "But I finally got tired."
Lorenzo went to a rehab and finally sobered up. His life began to change. He married, found a job and was getting to know his adult sons.
From Tragedy to the Rescue Mission
But while in New Jersey with family, Lorenzo experienced a crippling blow. One of his sons was shot and killed during a break-in. Lorenzo struggled to work through his grief. He says he didn't know where he was going in life. Everything began to crumble.
He ended up back in Syracuse where the Mission found him a room in its Gifford Place residence. The program includes 28 single units of permanent supportive housing. Residents have typically moved from emergency shelter and work with a case manager to continue moving toward independent living.
While living in Gifford Place, Lorenzo faithfully attended his mental health and substance abuse programming. But it was the down time when there was nothing to do that he found to be the hardest. His case manager told him about the Mission's Culinary Training Program. Operated in collaboration with the Syracuse City School District, it gives adult learners hands-on experience in a commercial kitchen and prepares them for employment in the food service industry. Lorenzo had never had an interest in cooking before.
"I knew I had to do something.... Or I'd just be still sitting around just trying to figure out what my next move was."
Lorenzo
To his surprise, he enjoyed working in the kitchen. He credits his case manager for believing in him and pushing him. Lorenzo is now applying for jobs. He says he wants to find a job, save money and take a trip to see his family. "I'm good now, I'm focused," he says.
"Everything's changed for me."
As an honoree at the annual Hope Awards, Lorenzo got choked up as he thanked the Mission for his turnaround. He hopes to someday be able to donate to the Mission's programs.
Put Your Love into Action.
Give the gift of help. Your support can help provide new beginnings every day for men and women like Lorenzo.