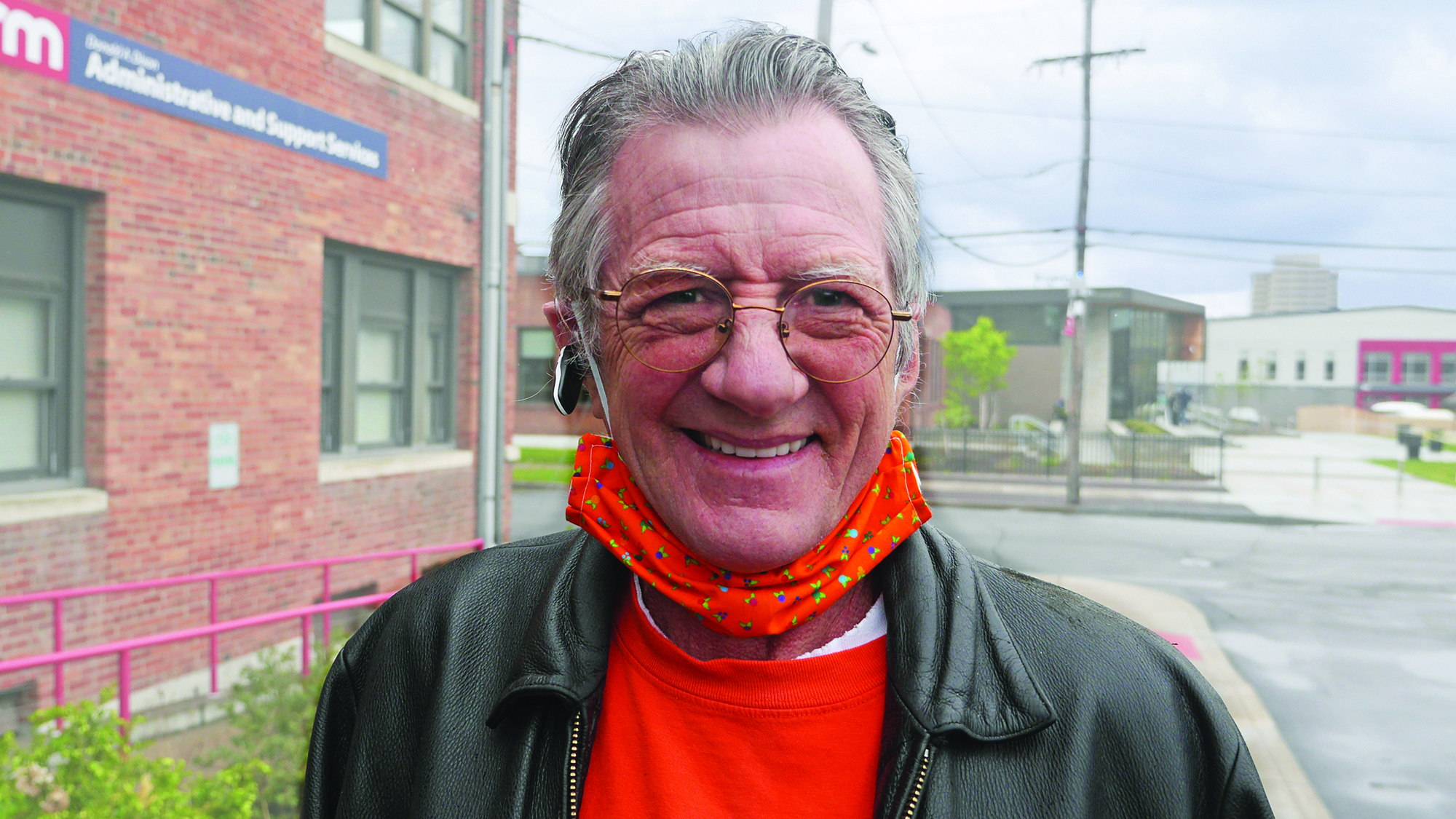 Love in Action for a Lifetime
The Rescue Mission recently celebrated the retirement of Steve, Program Coordinator for Ithaca's Court Street Place; a 10-bed permanent, supportive housing program for formerly homeless men. 
Steve's career with the Rescue Mission lasted 14 years. However, his journey with the Rescue Mission began nearly 30 years ago when Steve hit rock bottom. 
SEEING THE LIGHT
In 1992, Steve was at his lowest point. His drinking and drug problems had cost him his marriage and he had lost contact with his children. One evening, Steve was stumbling in downtown Syracuse; he was drunk again. He looked up and a neon light caught his eye: "Alcoholism" it flashed. Steve wasn't sure if it was the beer, or the drugs, or maybe the exhaustion of living in a cheap, rundown apartment with a leaky ceiling that caused him to lose hope, but this was the sign he needed. He walked toward the neon glow, and checked into the Rescue Mission's Alcohol Crisis Center. 
After treatment, he moved into "New Beginnings" (now Gifford Place), the Rescue Mission's permanent, supportive housing program. Clean and sober, he looked to move his life forward. Steve went back to school, enrolling in a human services program at Onondaga Community College. 
Steve spent several years working for local non-profits after graduating. In 2005, he found his way back to the Rescue Mission. Not as a client, but this time as a staff member. He was eager to help others at the same place where he had first received so much help. Steve worked in a number of roles, starting as an overnight Client Care Specialist in the Crossroads Adult Home, and then moving to the day center. 
"Front line work is tough," he recalls, "You've got to have a thick skin. You can't take things personally. People come in and they have their issues. They aren't concerned about whether you are having a good day or not. But at the end of the day, you get to go home. They don't."
Steve used his musical talents as well as his past life experiences to connect with the residents. He formed a band with Rescue Mission residents. They wrote, practiced, and performed Christian music in the chapel. 
Steve grew with the Rescue Mission, eventually ending his career as the program coordinator for the Ithaca Court Street House. There, he built a rapport with residents, and reminisces fondly of their case management sessions, bonding over chats they would have while sitting on the front porch. 
Today, Steve has remarried, and has reconnected with his children, rebuilding the relationships once severed by addiction.
LOVE IN ACTION FOR A LIFETIME
Steve's life changed the day he walked into the Rescue Mission. Without the help of caring friends like you, that transformation would not have been possible. When you make a gift to the Rescue Mission, you provide a meal today, or a bed tomorrow, but the support you provide might last a lifetime – just like Steve. 
With Steve's retirement, the Rescue Mission closed the final chapter of our Ithaca residential programs, redirecting our focus to Syracuse, Binghamton, and Auburn. In this time of uncertainty, your support is needed now more than ever. When you are a man, woman, or family experiencing homelessness with no home or nowhere to shelter in place – where do you go? The Rescue Mission. Our doors are open to all, putting love into action through food, shelter, clothing, and hope. 
Interested in Helping People like Steve?
Give the gift of help. You can put love into action by helping people like Steve, today.