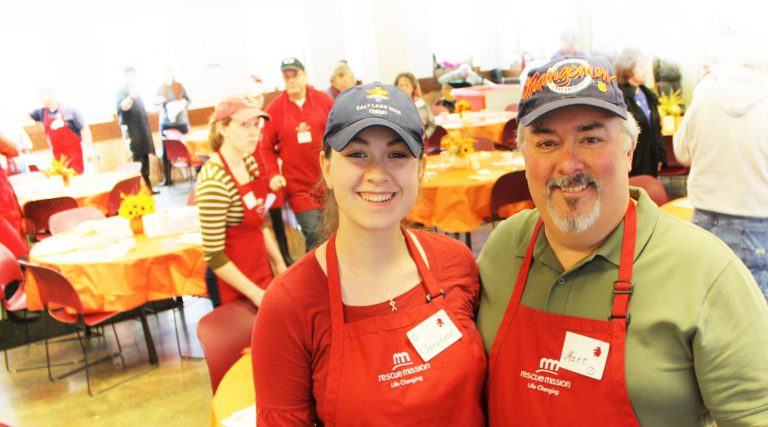 Volunteers are the heart of the Rescue Mission
Every year, more than 4,000 volunteers give more than 120,000 hours of their time to help the Rescue Mission end hunger and homelessness in our community. Truly, we could not do our life-changing work without them!
Opportunities based on your interest
Whether you want to give just a few hours or are looking for long-term involvement, whatever your skills and interests, there are many opportunities to help the Rescue Mission!  Over the past year, volunteers have helped at our Thrifty Shopper stores, at our special events, serving or delivering food, constructing housing, in our administrative offices, and more.
Apply to Volunteer
Interested in volunteering and want to learn more about how you can get involved? please email Victoria.Shires@rmsyr.org for more information.
Click below to get started with volunteering!