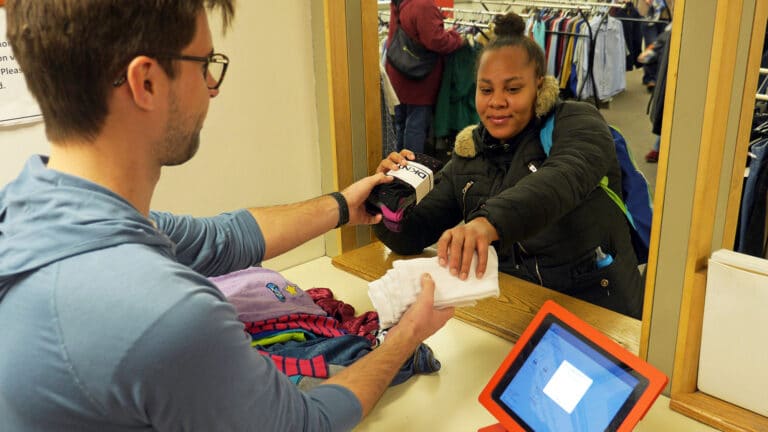 In addition to food and shelter, our guests are often in need of basic hygiene items, clothing, and undergarments. Serving individuals and families in three regions, it is imperative that our closets are stocked with basic necessities.
Fortunately, we have generous community members like you who often ask what our shelters need. We've created this page as a resource to highlight the items we frequently need at our shelters.
To set up a donation drive at your place of employment, school, or community, please contact Chief Development Officer Victoria Shires at 315.701.3848.
Please drop off donated items from the list below to the Rescue Mission Administration Offices at 155 Gifford Street, Syracuse during normal business hours (Monday-Friday 8:30am-4:30pm).
Alternatively, you can purchase items through Amazon and have them delivered to us directly at 155 Gifford Street, Syracuse NY 13202.
Current Urgent Needs
Gift Cards to Byrne Dairy or Coffee Shops (Dunkin/Starbucks)
Hats, Gloves, Coats, and Winter Boots
Men's & Women's Sweatpants (All Sizes, Especially Large to 4x)
Black T-shirts (All Sizes, Especially Large and Up)
Size XL and Larger Men's T-shirts
Men and Women's Underwear (All Sizes)
Sports Bras for Women (All Sizes)
Shaving Cream & Razors
Deodorant for Men
Donations Needed Year Round
Deodorant
Soap/body wash (travel size is preferred)
Shampoo & conditioner (travel size is preferred)
Feminine hygiene items
Hair Care: Combs, brushes, headbands, hair ties
Undergarments: New men & women's underwear
Bath Towels and Washcloths, new and gently used
Bed Linens (Twin/Full), new and gently used
Lip balm
Diapers
Disposable razors
Hand and body lotion
Shaving cream
Donations for Resident Activities
Art Supplies – paints, colored pencils, drawing books
Puzzle Books
Playing Cards
Garden Equipment
Sewing kits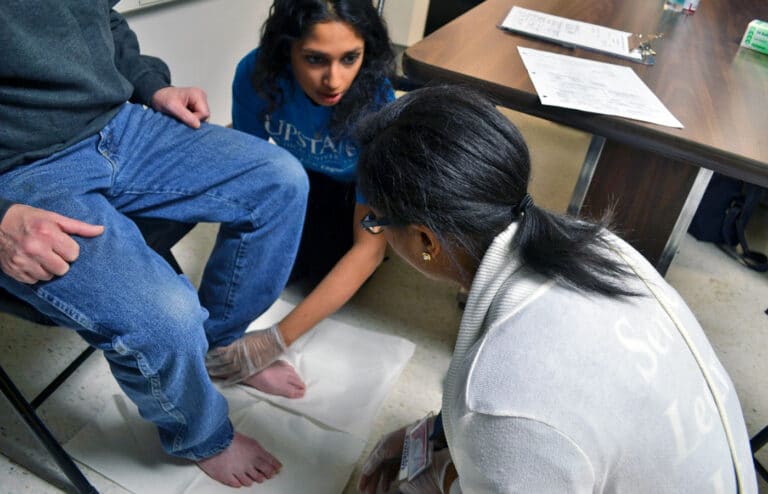 Supplies Needed for Shelter Foot Clinic
Members of the Upstate Medical Students Foot Clinic volunteer in our shelter on a monthly basis providing necessary foot care to clients in our Emergency Shelter. To keep the clinic running, donations of the following supplies are needed and appreciated:
Monofilaments
Gold Bond foot powder
Shoe Inserts and insoles of all sizes
Anti-Fungal Creams
Ankles Braces
Socks
Nail Clippers