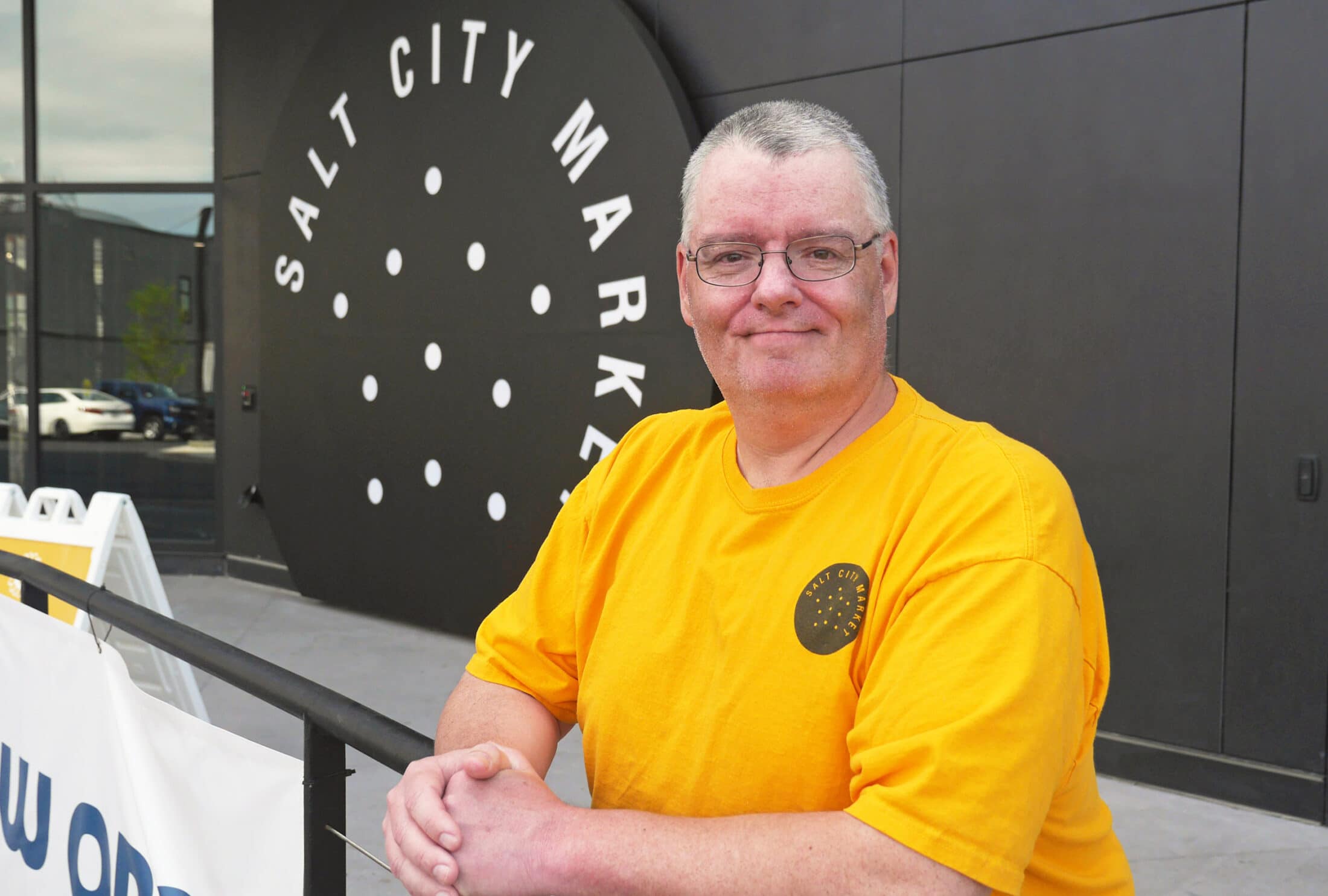 Breaking Out of My Shell
In May, the Rescue Mission launched the Ambassador Program, a new collaborative partnership with the Salt City Market. Located in the heart of downtown, just steps from the Rescue Mission, the Salt City Market showcases the best of what Syracuse has to offer: food, culture and people. The Salt City Market features a food hall, grocery store, coffee shop, community and office spaces, as well as mixed income residential apartments.
The Ambassador Program is a workforce development initiative that connects the Rescue Mission with the new Salt City Market and its patrons. Ambassadors represent current and former residents of the Rescue Mission. The Ambassador's job is to provide hospitality to enhance a customer's experience at the market. A few of the Ambassadors' everyday tasks include: opening doors and greeting customers, answering questions, bussing tables, and carrying groceries to customers' vehicles. In return, the Ambassadors earn steady income and build their resume with valuable training and experience in customer service.
To many, the Ambassador Program is more than just on-the-job training. For Roger, working as an Ambassador is a way to overcome his anxiety and start a new path forward.
For years, Roger drove a tractor trailer, crisscrossing the country. He enjoyed travelling, seeing the sights, and the community and camaraderie of other drivers. But an unexpected medical emergency would alter Roger's life and career. One day, while driving across Texas, Roger had a seizure. His truck slammed into a concrete barrier. When he called his supervisor to report the accident, he was fired on the spot. The truck was towed, but Roger was left alone on the side of a highway in Houston. With no job, no place to stay, and a new diagnosis of epilepsy, Roger turned to his family. His brother provided him with money to get back to Syracuse, his hometown. But his parents lived in senior housing, and his other siblings did not have the space to take him in. Roger was ready to sleep on a bench, but received a referral to the Rescue Mission instead.
While at the Rescue Mission, Roger spent time in the Emergency Shelter, and then moved into Crossroads, a NYS licensed adult home on the Rescue Mission's Gifford Street campus. At Crossroads, Roger received safe housing, and assistance with his medications to manage his epilepsy. After two years without a seizure, Roger's case manager suggested he take the next step toward independence; an apartment at Gifford Place, the Rescue Mission's permanent supportive housing program.
Roger was offered an Ambassador position shortly after he moved into Gifford Place. At first, Roger wavered on whether to accept the job. On top of his epilepsy, Roger also has a diagnosis of severe social anxiety. But with the support and encouragement of Rescue Mission staff, as well as his therapist, Roger began working as an Ambassador in May.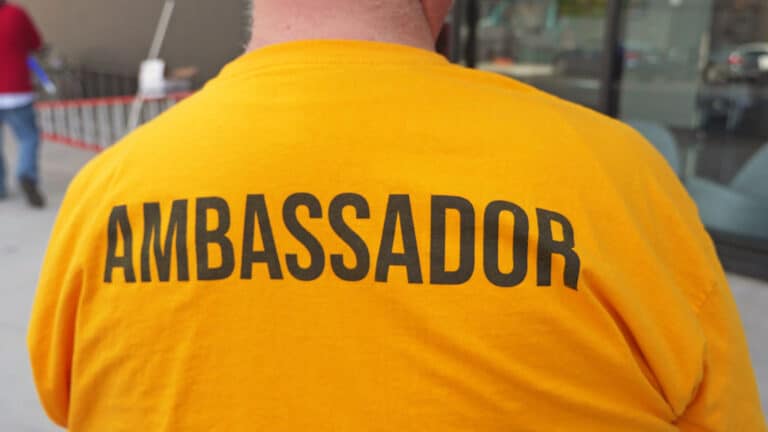 "I love being an Ambassador because I love communicating with customers and employees. There are just a lot of great people out there from different backgrounds. "
Roger
Roger loves his new role, and finds it is helping him overcome his fears and anxiety. "It is breaking me out of my shell," he says, "I am out in public a lot more, instead of hiding in my room." When asked about his favorite part of the job, Roger surprises himself with his confident reply. "I love being an Ambassador because I love communicating with customers and employees. There are just a lot of great people out there from different backgrounds. Interesting, fun people. So many that are inquisitive about the restaurants and culture. It's kind of like going to your friend's house for 5-6 hours, and just talking to them!"
When asked about his hopes for the future, Roger first expresses his gratitude to the Rescue Mission. "It's a great place, they have given me a lot of resources, and have people to lead you in the right direction." However, Roger's sights are set higher. "Nothing against the Rescue Mission," he says, "but I don't want to stay here forever. Once I get my seizures and anxiety under control, I want to move out of Gifford Place and get my own place. I've been doing good, and I'm already trying to work my way out."
Interested in helping others like Roger?
You can put love into action by giving a financial gift today!