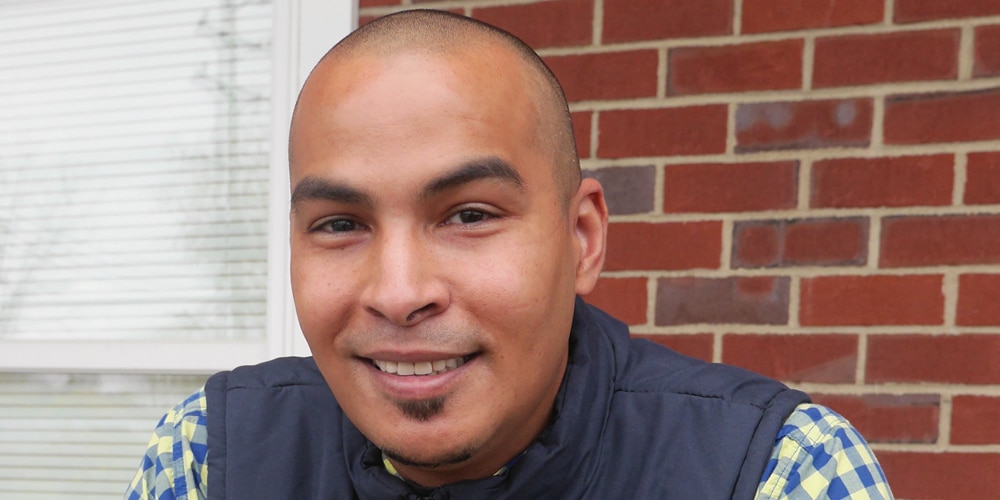 Breaking the Chain of Addiction
Nothing in Andrae's life had been easy.
He had little stability in his childhood. His family moved often, bouncing from Ithaca to Binghamton to Syracuse. The adults in his life struggled with drugs and alcohol; because of their addiction, Andrae was placed in foster care and group homes.
Despite his unstable upbringing, he was always close with his mother. "I am a momma's boy regardless [of] what happened in my life," he says. "My mom had beautiful soul."
As an adult, Andrae stayed with his mother in Syracuse. She continued her battle with substance abuse, but it would ultimately consume her. One morning, Andrae awoke and found his mother unresponsive. She had overdosed and died.
Andrae experienced profound grief over the loss of his mother. He turned to drugs and alcohol to cope with her passing. "I spent a lot of time in the apartment by myself isolated, drinking and doing drugs," he said. "I just wanted to be numb."
Andrae left Syracuse and moved back down to Binghamton. He met someone who was also addicted to drugs, and they started a family. However, their addiction was out of control.  Social Services took away their children, and they split up. Andrae was homeless; he stayed with friends or slept in laundromats.
He knew he needed help. He did not want his children to wake up one day to see him dead. Andrae sought treatment at a drug and alcohol rehabilitation facility. After completing the program last year, his sponsor connected him to the Binghamton Rescue Mission, where he is still living today.
""My mom, she wanted the best for me. I want to honor her and my family and break the chain of addiction.""
Andrae
"People here at the Rescue Mission, I don't know if they know how much of a blessing they have been," Andrae says. "They come and they check on you and it's not something I am used to."
Since coming to the Rescue Mission, Andrae has worked hard on his personal health and recently celebrated one year of sobriety. He moved into one of the Mission's single-occupancy rooms in the residential program and is gathering the paperwork necessary to start his new job at a nearby supermarket. Most importantly, Andrae has been reconnecting and mending his relationship with his children.
"I know about that – not being able to be there for my kids – because of my addiction, growing up in a family struggling with addiction," he recalls. "My mom, she wanted the best for me. I want to honor her and my family and break the chain of addiction."
As Christmas approaches, Andrae is looking forward to spending time with his children and is thankful for the support he has received over the past year through the Rescue Mission.
"My sobriety and being able to stay sober, and to be in contact with my children has been amazing, " he says.  "[I am] able to walk with my head high and look people in the eye."
To hear Andrae tell his story in his own words, listen to Episode 15 of the Drinks From the Well podcast, www.dftwell.com