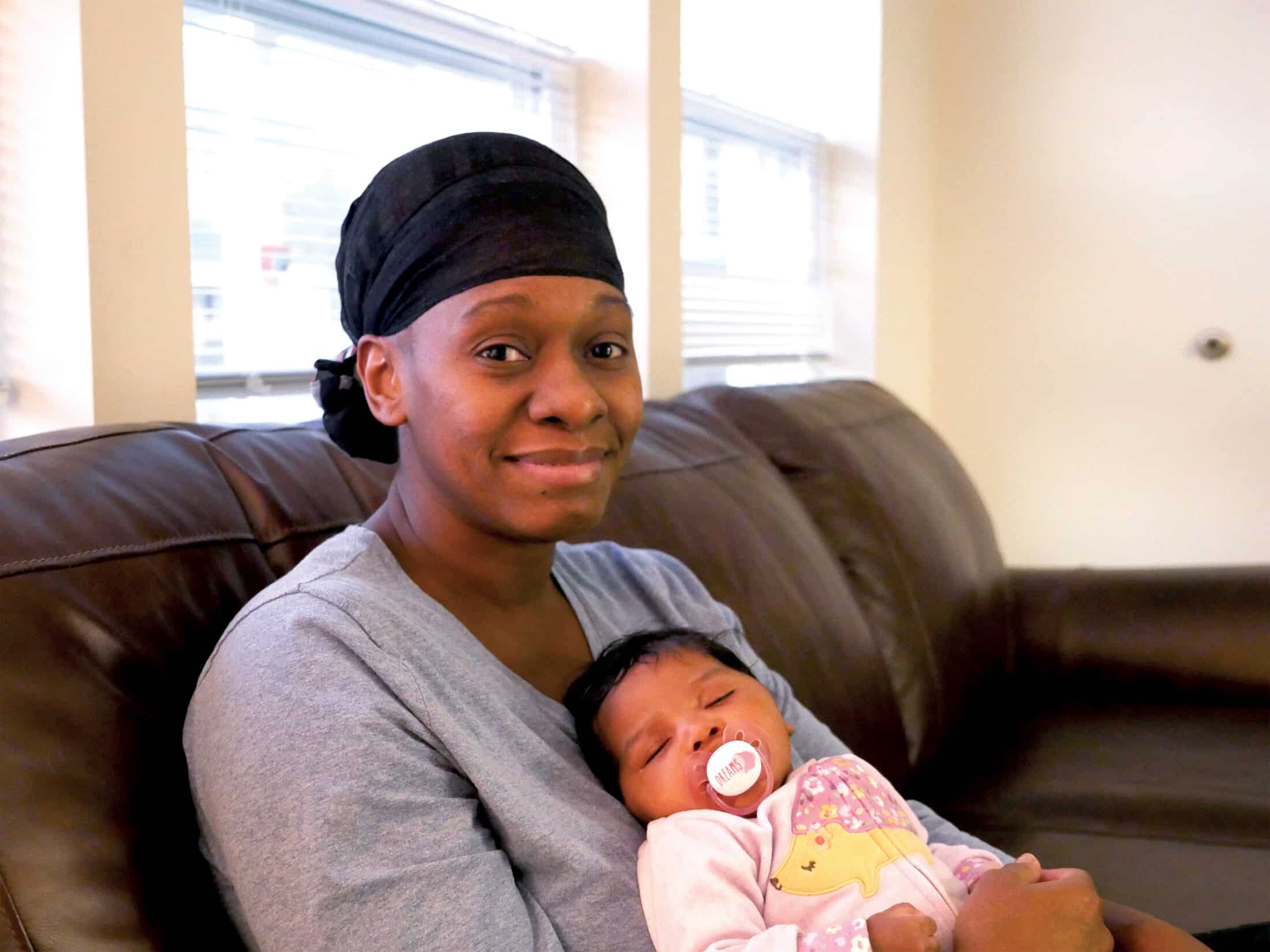 "A mom reunites with her family at the Rescue Mission"
According to Rachel, "home" is, was, and always will be Auburn, NY. She grew up here, and her family roots trace back to the city's historical beginnings. But two years ago, Rachel lost the sense of security that comes with the idea of home. 
Rachel left a difficult relationship and, without a place of her own, began living with her youngest daughter in a hotel room. While the hotel provided a temporary place to stay, it was far from "home sweet home." Two of Rachel's children were staying with family for the summer.
"I definitely didn't want my girls to see much of that situation"
Rachel
She often took her toddler to the park to enjoy the warm summer afternoons, in order to avoid spending time in the cramped hotel room. 
Just before the new school year began, a transitional apartment became available at the Auburn Rescue Mission. To Rachel, this opportunity presented itself as more than just a change of scenery. It was her chance to reunite her family beneath one roof. Rachel and her daughters moved in that fall.
During her stay in the Rescue Mission transitional housing, Rachel began searching for a new apartment. She struggled to find quality, affordable housing that could accommodate her young family. She was grateful when a permanent, supportive unit opened up at the Auburn Rescue Mission. She and her girls could move just across the circle and settle into their new, permanent home.
"I felt safe when I came here. My outlook on life changed so much."
Rachel
Today, Rachel's cozy apartment is full of the bustling energy and love that comes with the day-to-day life of a family with four young children, including the newest addition – another baby girl, born in December 2022. There is joy, playtime, laughter, and cooperation. Rachel's daughters enjoy all of the activities offered through the Auburn Rescue Mission. One attended summer camp last year, and all of them participate in activities at the community center. To better accommodate the busy schedule that revolves around her young girls, Rachel recently found a work-from-home job with an energy company. She says her previous job in retail was stressful because she had to worry about finding daycare.
The family is looking forward to Easter. They have a tradition of dressing in matching outfits for the holiday. Rachel says she may even go "old school" this year. "Maybe we'll even have the little purses and gloves," she laughs. 
With her family safe and stable, Rachel now looks toward the future. She says her next goal is purchasing a minivan, and she wants to save to buy a house. Rachel shares her gratitude for the Rescue Mission and its supportive staff.
"It has been super helpful. And this is what programs should be - to help someone get on their feet."
Rachel
Interested in helping others like Rachel?
You can put love into action by giving a financial gift today!