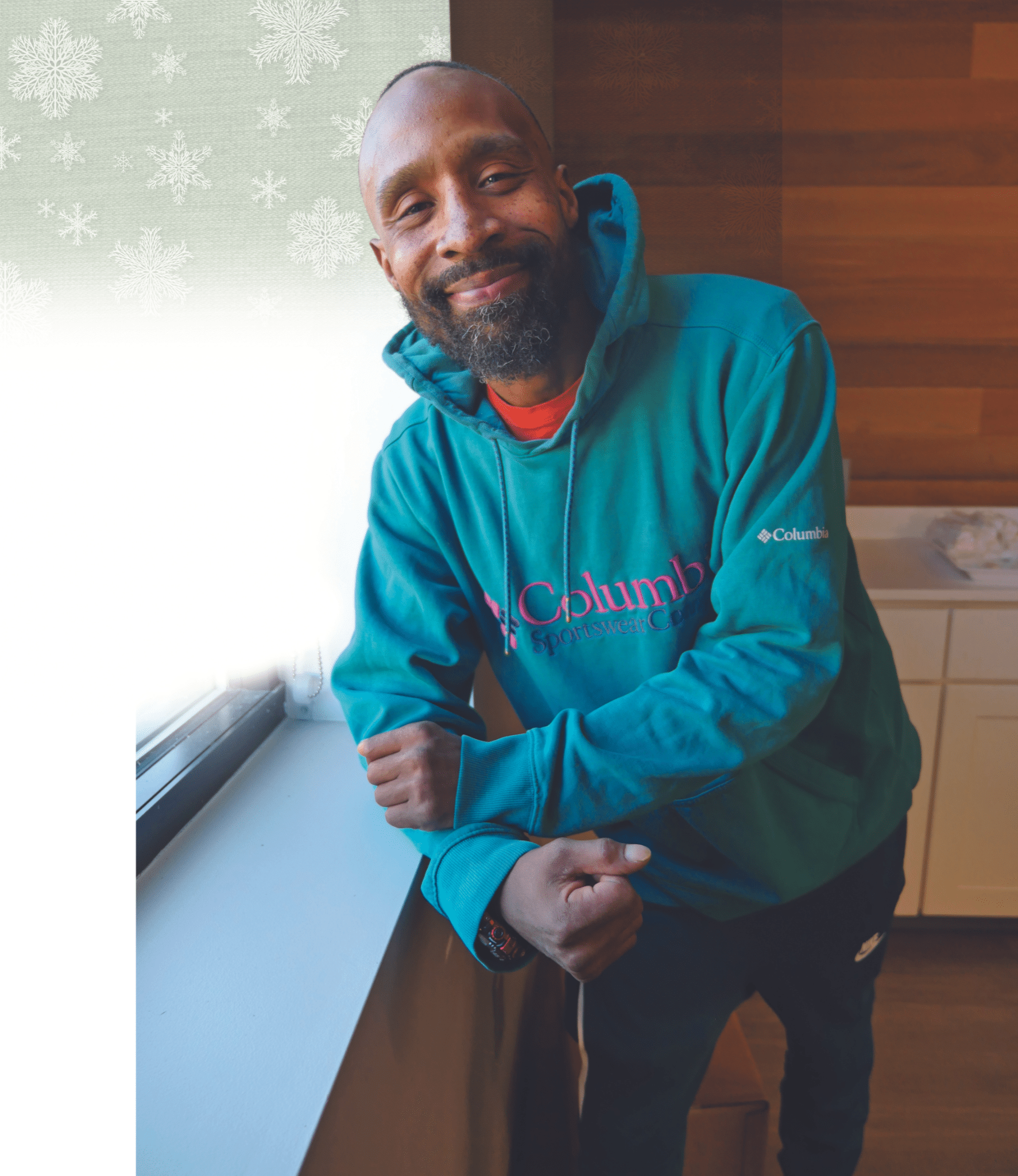 "Elijah Wanted to Leave New York City"
Faced with a life altering medical diagnosis and struggling with his mental health, Elijah needed a new start. But he was unsure where he was going to go. He packed a small bag of clothes, and hopped onto the first bus with an open seat. Next stop, Syracuse.
When he arrived at the Syracuse terminal, he had no place to go, and no connections to the area. He soon found his way to the Rescue Mission. Upon arrival, one of the first people he met was Rescue Mission chaplain, Rev. Yulon Jones.
"I was fortunate to meet Yulon. I talk to him regularly because he helps to keep me grounded."
Elijah
Elijah recalls his life before the Rescue Mission. His path was a difficult one. He had a tough childhood, and battled drug use and homelessness as an adult.  He also recognized his challenges with his mental health. He would often hear voices, but never sought treatment.
"I saw a lot of the dreams I had were just flushed away," he says.
Elijah arrived at the Rescue Mission's emergency shelter in January 2020. After a few months in the shelter, he graduated into a home in Gifford Place, the Rescue Mission's permanent supportive housing program. He began to focus on his physical and mental health. With ongoing support from his case managers, he has made progress, and learned the importance of staying up-to-date with his medications.
Margaret, Elijah's current case manager, applauds his efforts despite the difficulties he has faced. "Elijah is good at acknowledging his flaws," she says. "He is always willing to put forth effort with encouragement."
It is this very assistance and encouragement from Rescue Mission staff that gives Elijah the strength he needs to take the next steps on his journey. He says he is grateful for Yulon, Margaret, Rescue Mission staff, and everyone who has been there for him throughout his time at the Rescue Mission.
This November Elijah received a Rescue Mission Hope Award in recognition of his continued progress in connecting with mental health services, and his recent completion of an employment training program.
""When I was younger…I was only worried about today and tomorrow, but now I am trying to look to the future. "
Elijah
Interested in helping others like Elijah?
You can put love into action by giving a financial gift today!