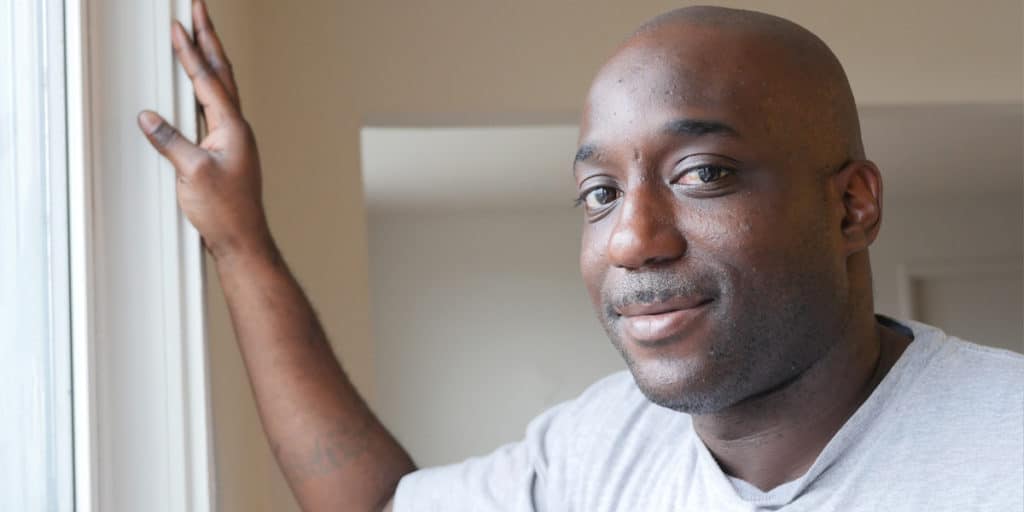 From Shock To Chef
Michael is an Army veteran who moved to Syracuse looking for a fresh start.
When he arrived, Michael moved in with a friend. But, unfortunately, this living arrangement didn't work out. With no family and friends nearby, Michael was completely alone, without a job or support of any kind, and quickly found himself homeless.
That's when someone told him about the Rescue Mission, and he came to our emergency shelter, where he stayed for a couple of months. While at the shelter, he used the computer lab and worked with a counselor to help him find a job.
He now lives in his own apartment that the Mission also helped him find. Michael loves cooking, especially seafood, and is currently working as a cook at a local restaurant. He is working hard to save money so that he can take care of his son who lives out of state.
Since Michael was born and raised in Florida, he had a bit of culture shock when he arrived in New York. But now he loves it here and calls Syracuse home. In fact, his goal is to one day open his own restaurant here in town.
Michael said, "The Rescue Mission and its amazing staff helped me when I needed it most. The programs here at the Mission really do work. I've seen it with so many other people who have come here seeking help.
"People are able to better themselves, change their circumstances and turn their lives around. And I'm living proof."
~ Michael
Put Your Love into Action.
Give the gift of help. Your support can help provide new beginnings every day for men and women, like Michael.