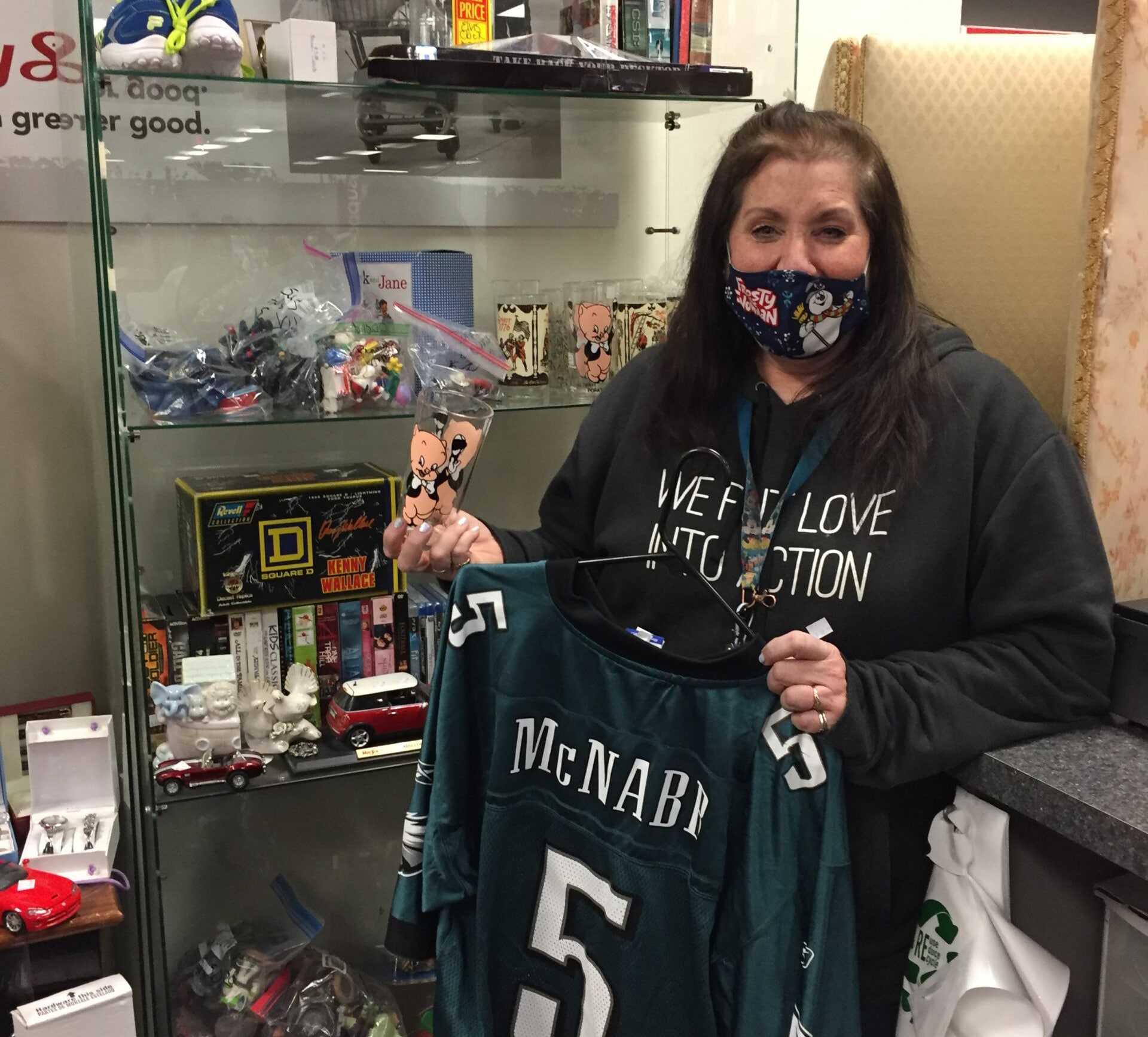 Meet the Rescue Mission: Pam
Love in Action
Meet Pam, the store manager at our Westvale Thrifty Shopper store. Read on to learn how she and the Westvale Thrifty Shopper team put love into action with the Rescue Mission every day to serve our community!
Pam started as a volunteer at the Valley Thrifty Shopper in 2015. Her husband was and still is the manager of that store. After her successes there, she was asked if she was interested in a full-time sales job at the Westvale store. Pam became manager in the next couple years after proving herself as a leader and caring deeply about the job.
What is one of your favorite things about your job?
"I absolutely love working with people. We get to know our customers as we have our regulars; it's like family. We actually get to know them and their families." Pam said she also likes the variety of items that come into the store. "It's like Christmas every single day here; you never know what you will find in the donations as we receive so many fantastic items. We price them and put the items right out on our shelves, which of course help our community in so many ways. I also have the best Staff and Volunteers."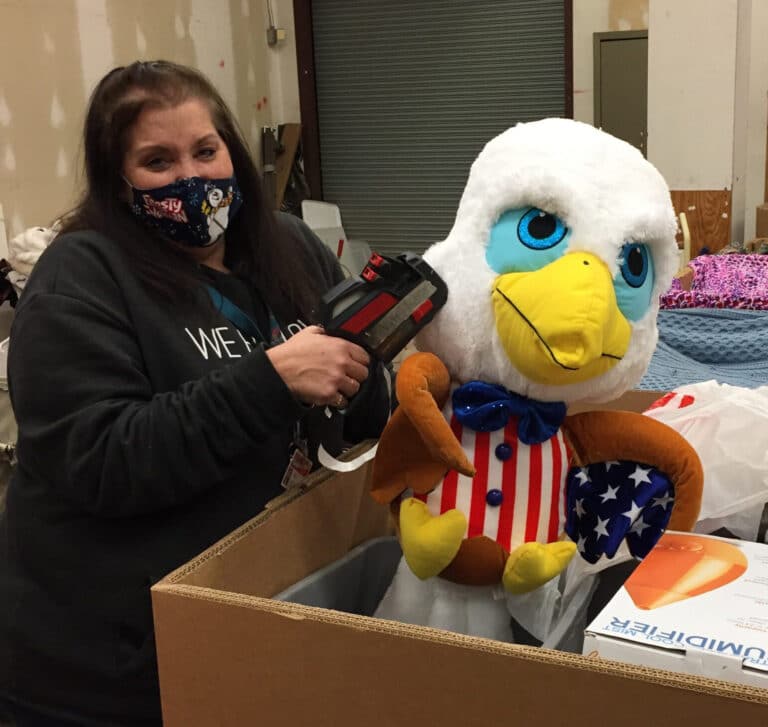 Tell us about your position/What is an average day for you?
"I am the manager here. I am expected to lead my Sales Team to make sure we are doing everything in our power to make our customers have a positive shopping experience." Every day, Pam's job consists of stocking, prep work, pricing, solving issues, rotating stock, coordinating the day, maintaining sales goals, and getting out on the Sales Floor to talk to customers. While talking to customers, Pam gets to know what they like to see and what they don't like to see as items for sale. Pam makes it her goal to make both the customers and her employees happy. "We have a lot to juggle every day including schedules, paperwork and compliance. I have a team that works together and we strive to do our best each and every day … There is no "I" in TEAM and that's how we win – WORKING TOGETHER"
Do you have anything interesting that happened at work recently?
"We had a customer come in and had donated some jeans and come to find out, they were jeans that her daughter did not want donated. The woman came in frantic and our ADC attendant helped the woman and they actually found the jeans. She was elated."
Along with Pam's passion for customer service comes her competitive spirit. Each of our Thrifty Shopper stores try their best to outshine the others when it comes to sales and service. "We also had a campaign called Scan Away Hunger where our team asked customers to donate $2.34 to pay for a fully prepared meal for a man, woman, or child. Our store here led the campaign with 2 of our employees right at the top of the leaderboard."
Pam's work ethic doesn't end with competition, either. She also creatively came up with a way to raise money while also connecting more with her customers. She implemented "Grabs Bags" for adults and children! "It's a surprise gift in a bag for $2.99 and went over very well for the holidays … we do them year round."
Why do you feel your job is important to achieving the Rescue Mission's goal?
"Our job is important as we are trying to raise as much money as we can to end hunger. The money we raise helps provide for our emergency shelters, permanent housing, employment resources, spiritual care, outreach, as well as many programs to help get someone on the right track again."
My message to the public:
"The Rescue Mission is family. We are loyal, caring, and have hearts of gold. We appreciate each and every customer and donor. We have teams that "Put love into action" every day. If you are reading this and have never been to one of our stores, please and sure to stop in. You might find something you have always wanted and your dollars will help someone in need."