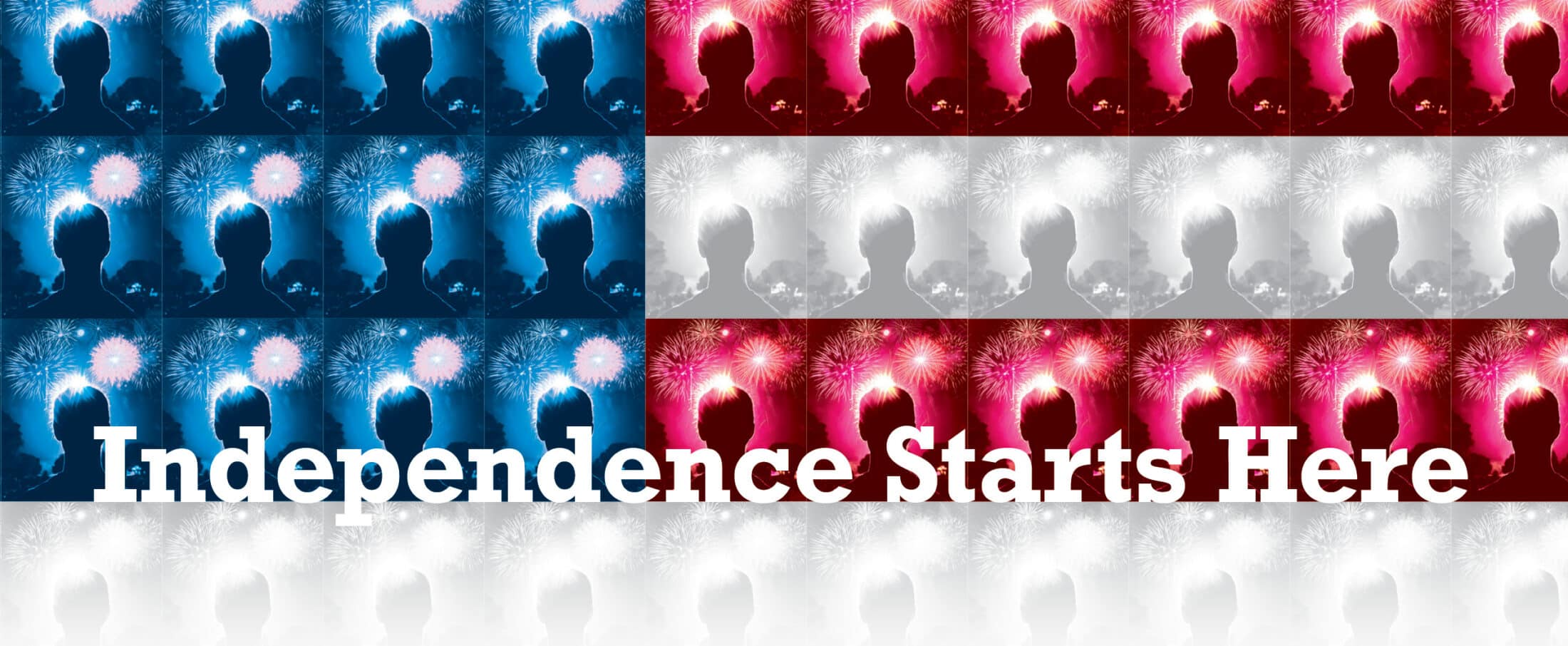 Independence Starts Here
A few weeks ago, you likely celebrated Independence Day with friends or family, enjoying a barbecue, or watching a dazzling display of fireworks light up the night sky. At the Rescue Mission, "Independence" has a different meaning. Each person who walks through our doors faces a journey to independence that is uniquely their own. For some, independence is leaving homelessness behind, after moving into an apartment of their own. For others, it is a life free of addiction. Some celebrate independence by learning a new skill or reentering the workforce after a long stretch of unemployment. For Aaron, it was a bit of all of those.
Aaron is a U.S. Navy veteran. He struggled with drugs and alcohol after his discharge from military service. Physically and emotionally lost, he traveled around the Northeast for ten years, living outdoors and on the streets. Life outdoors was difficult. Aaron dealt with extreme weather: intense heat, bitter cold, lightning storms and wind. It was dangerous. There were often fights among other unhoused individuals in the makeshift encampments.
When Aaron's travels brought him to Syracuse, he slept in abandoned buildings or parks; places where he thought he wouldn't be noticed. He would panhandle for small amounts of cash, which he would use to buy drugs. One afternoon, while standing on a street corner begging for money, Aaron met Jim. Jim is a long-standing member of the Rescue Mission Street Outreach team, a select group of staff who work directly with those experiencing homelessness outdoors. This team focuses on building trust, providing essential needs such as food and clothing, and bringing people into shelter or housing.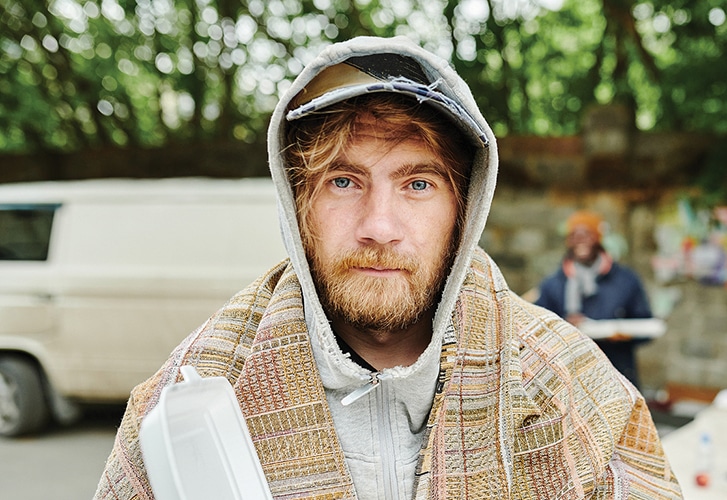 Aaron resisted Jim's offers of assistance for a few weeks. But one afternoon when Jim stopped by, something changed. As Jim was leaving, Aaron called out to him, "If you can help me, then help me get clean, so I can stop doing drugs."
What changed? Why was Aaron ready to seek out help now? Aaron was tired. He was tired of running. Tired of sleeping outside. Tired of his addiction. But more importantly, he trusted Jim. Like Aaron, Jim is also a veteran. Their shared service helped shape their connection. Jim's consistent visits and care allowed Aaron to take that first step toward independence.
"[Jim] treated me like a person; like an equal. He understood where I was coming from, why I was living my life like this. He was compassionate to the fact that I did want help and [I] was willing to do something to get it."
Aaron
Jim stayed true to his word. The Rescue Mission found a detox and rehabilitation facility that would admit Aaron. After a six month stay, Aaron returned to Syracuse and to a small studio apartment. He remained sober, secured a part-time job and stayed up-to-date on his bills.
Aaron looks back and considers Jim his mentor. He says, "I can talk to Jim about most everything… [Especially] getting advice on how to learn how to live back in society. Because after ten years of being homeless, you kind of forget how things happen. How do you make a doctor's appointment or how do you properly get ready to go to a job interview?"
Looking ahead to the future, Aaron wants to go back to school. He wants to become a substance abuse counselor as a way of giving back to others, similar to the way in which he received help from the Rescue Mission.
Aaron's road to independence wasn't easy. But, like Jim, you were with him every step of the way. As a friend of the Rescue Mission, your support helped provide Jim with the means to visit Aaron daily, which eventually led to his rehabilitation and independence. Your support helped provide food and blankets to Aaron and others like him who live outdoors. Your support helps provide emergency shelter to men and women who trust the Rescue Mission to provide a safe place to sleep in our shelter each night.
One night of care at the Rescue Mission costs approximately $40.00. Please consider helping another individual who may be considering a first step towards independence, by making a gift of $40, $120, $200, or $280 today. Those dollars mean more than you know. Aaron shares his gratitude to all who support the Rescue Mission: "What you are doing is important. People come here and they get help and lives change. It does happen, and I am proof of that."
We Put Love into Action each and every day.
You can put love into action by giving a financial gift today!