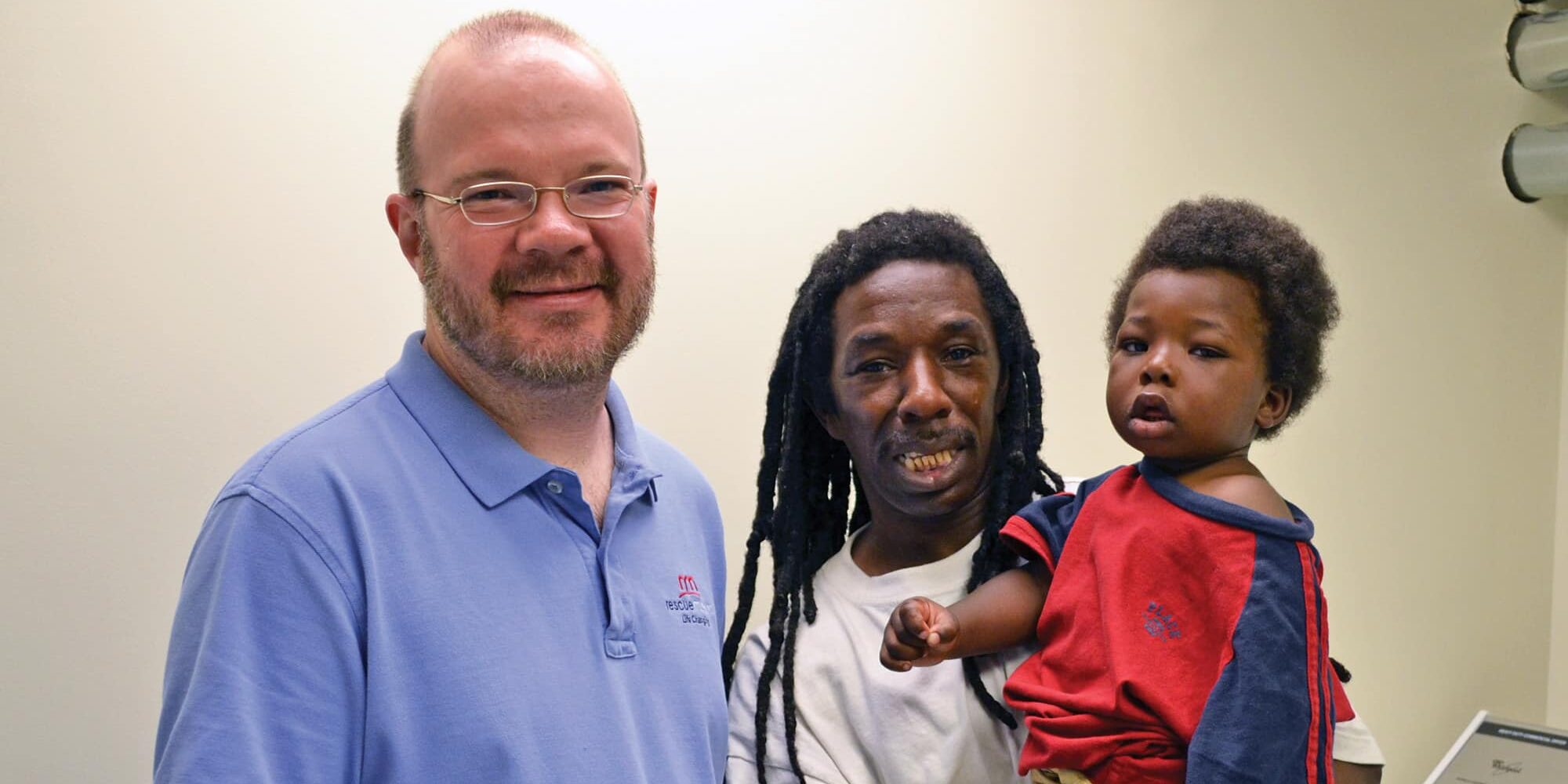 "Remembering Chris Hoffmeister"
In the summer of 1986, a 19-year-old named Chris Hoffmeister arrived at the Rescue Mission.
Chris's drug use drove him from his mother's home, and he found himself bouncing from couch to couch, relying on the help of friends. When those invitations dried up, he roamed the parking lots of car dealerships, finding unlocked cars to sleep in each night. His last resort was the Rescue Mission. By the time he arrived, Chris weighed only 90lbs. Nineteen months of living on the street and several years of drug and alcohol abuse had taken its toll. 
Chris recalled his turning point, which came five months after his arrival at the Mission. "I'll never forget my first Christmas, the way I felt loved. It floored me. They're sheltering me, feeding me, giving me clothes…I remember thinking that this is what it means to be really alive. I was loved for who I was, not what I could do."
With the help of the Rescue Mission, Chris was able to realize his full potential. He became sober, reconciled with his family, and gave his life to Christ. Out of a heart of gratitude, Chris chose to stay with the Rescue Mission as an employee. For 34 years, Chris worked in many areas of the Rescue Mission, including the Emergency Shelter and Crossroads Adult Home. But he was best known for his work at our Clothing Outreach program. Here, anyone in the community could receive free articles of clothing or household goods. They could even do their laundry for free. Chris would go the extra mile, allowing individuals to use his fax machine, or helping someone determine whether their eviction notice was real or fake. 
Working at the Rescue Mission, Chris found passion and purpose – seeing a bit of himself in each of his daily encounters.
"That's someone's brother, sister, mom or dad," he explained. "We're not just dealing with a blouse or shirt or shoes. It's a human soul."
Chris Hoffmeister
In February 2022, Chris passed away quietly at home, his beloved dog nearby. At his celebration of life ceremony held at the Rescue Mission, the mark he left on so many was evident. Men, women, and children from all over the community came to pay their respects. Rescue Mission residents (past and current), staff, and volunteers shared kinds words, laughter, and tears.
The Rescue Mission is committed to honoring Chris's life of service. After two years of closure due to COVID, the newly renamed Community Clothing Center reopened its doors last month. The Center was dedicated to Chris Hoffmeister, whose kind heart shaped the program into the welcoming space it is today. 
Open Monday through Friday from 10am until 5pm, the Community Clothing Center once again provides necessities to the public at no charge. Additionally, the center serves as a distribution station for the CNY Diaper Bank, providing free diapers to families in need. It also provides an outlet for volunteerism – an opportunity for Rescue Mission friends like you to give back and provide a valuable service to our community.
The Community Clothing Center is just one of the Rescue Mission's many programs that put LOVE INTO ACTION every day. We still serve three meals daily to anyone who comes through our doors. Our Emergency Shelter provides warm, safe beds. Our programs in Auburn and Binghamton continue to serve the community in those regions.
Although we deeply miss our friend, his legacy of unconditional love continues here at Rescue Mission. And those whose lives were touched by Chris are grateful for his example of grace and mercy.