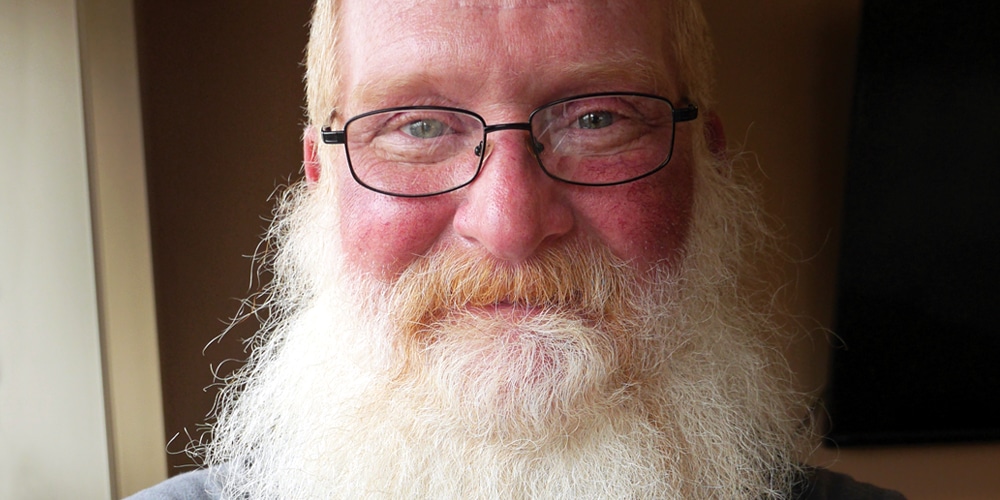 Putting the Pieces Back Together
Timothy's Life has been a winding journey from New York to South Carolina and back again.
He grew up in Syracuse before moving to South Carolina to live with his brother. While in South Carolina, he spent several years working in construction and on a shrimp boat.
On one trip back to South Carolina from Syracuse, Timothy didn't feel well but was determined to make it back home. Once he was back in South Carolina, a doctor told him he suffered a stroke. He was lucky to be alive. His sister encouraged him to return to Syracuse to seek medical treatment. As he recovered from his stroke, he started a new life in Syracuse, and a new relationship.
Four years later, that relationship ended, and Timothy had nowhere to go. He could not stay with family, and suddenly found himself out on the streets, sleeping in a downtown park.
"Luckily I was only outside for a couple of days before I heard about the Rescue Mission," he says. "I don't want to experience that [living outside] again."
Once Timothy arrived at the shelter and had a roof over his head, he was determined to take steps toward rebuilding his life. After two months in the shelter, Timothy earned valuable job training through the Rescue Mission, which led to full-time employment. Soon after, Timothy was approved to live in Gifford Place.
"The Rescue Mission has helped me out so much."
Gifford Place, located on the Rescue Mission's Gifford Street campus, is a permanent supportive housing program. Case managers work with residents to navigate life after homelessness: removing rent barriers, connecting them with community resources, and employment support. The ultimate goal of the program is stable housing and a successful transition to independent living.
Timothy enjoys living at Gifford Place. He has two jobs. He works at Wegmans year-round, and for a friend's tree service during the summer. In his free time, he enjoys hanging out with other Gifford Place residents. They can be found racing Timothy's remote-control cars down Gifford Street on sunny afternoons. He enjoys cooking, but jokes that he doesn't know how to cook enough for just one person.
"I don't know how to cook a little bit, so I knock on doors and hand it out," he says.
Timothy's life today is much different than when he arrived at the shelter.
With the help and support of Rescue Mission staff, Timothy has put the pieces of his life back together. He is now in contact with his two daughters, is working on paying down debts, and is looking toward the future.  After talking with the Program Coordinator for Gifford Place, he recently decided to study for his GED.
"I just want to tell people who support the Mission, thank you," he says. "The Rescue Mission has helped me out so much."
Interested in helping others like Timothy?
You can put love into action by giving a financial gift today!