Safety and Refuge – Day and Night
The Alice C. Barber Day Center and Kiesewetter Emergency Shelter operates around the clock.
The largest emergency shelter in Onondaga County, the 192-bed Kiesewetter Emergency Shelter contains eight dormitories, including 2 dormitories designated for women.
Each shelter guest is assigned their own bed, as well as linens and private footlockers for the duration of their stay. Clothing, shoes, undergarments, outerwear and hygiene items are provided as well.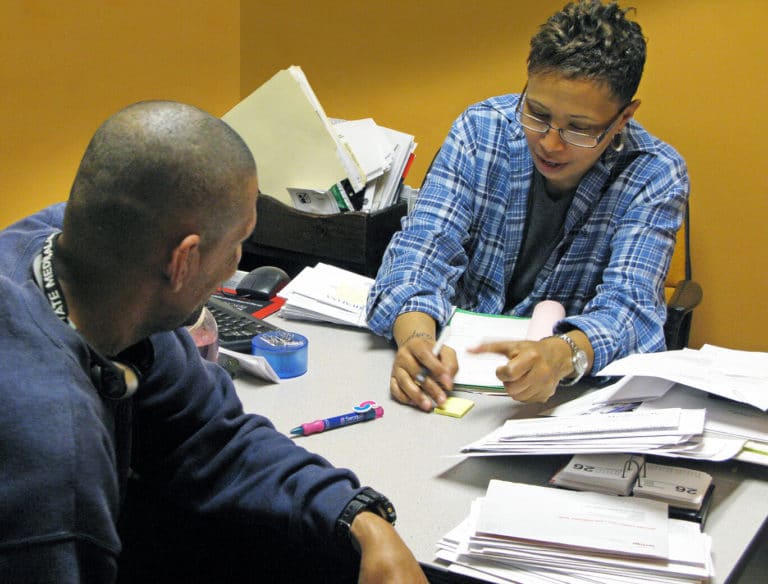 Providing Resources for a New Start
The Alice C. Barber Day Center is the entry point to Rescue Mission services, including our emergency shelter. The day center is a community access point for clients to meet with case managers, mental health and medical professionals, and substance abuse counselors.
The day center has an employment and education resource center, with tech stations for visitors to access the internet. A health services wing hosts vaccination and medical clinics. Guests have access to a public bathroom with a shower. Community televisions provide respite and entertainment.
The day center is open 7 am to 5 pm daily
Phone number: 315-472-6251, extension 5224
(Due to COVID-19, the Day Center is restricted to shelter residents only).
Interested in Volunteering or Providing Support?
Click the button below for more information