Serving Meals – Combating Hunger
At the Rescue Mission, we believe that no man, woman, or child in our community should go hungry. That is why our Clarence L. Jordan Food Service and Culinary Education Center in Syracuse serves a hot breakfast, lunch and dinner every day of the year to anyone in need. Altogether, we serve up to 700 free meals a day and nearly a quarter-million meals a year.
Daily Meal Times
Beginning on November 9, to enable everyone to be safely seated indoors for meal service, we will stagger meal times for shelter residents and the community. Masks and social distancing are required.
Shelter Resident Meal Times:
Breakfast: 6:45-7:30 a.m.
Lunch: 10:45 a.m.-11:45 p.m.
Dinner: 3:45-4:30 p.m.
Community Dine-In Meal Times:
Breakfast: 7:30-8:15 a.m.
Lunch: 11:45 a.m.-12:45 p.m.
Dinner: 4:30-5:15 p.m.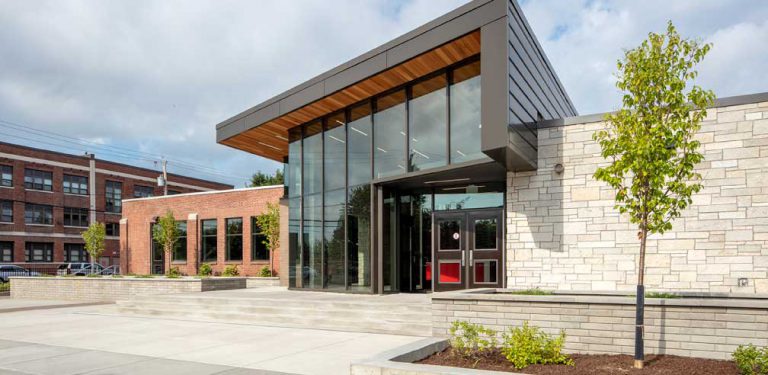 The Food Service Center at a Glance
A separate, kid-friendly family dining room
A welcoming, home-like open atmosphere
In collaboration with Syracuse City School District, a food school for workforce training in the food service industry
Volunteer serving opportunities
Two serving lines to eliminate outdoor waiting
Large storage for food donations
Accessible restrooms, including infant changing tables
Interested in Visiting or Volunteering?
Click the buttons below to contact us for a tour or volunteer to serve a meal