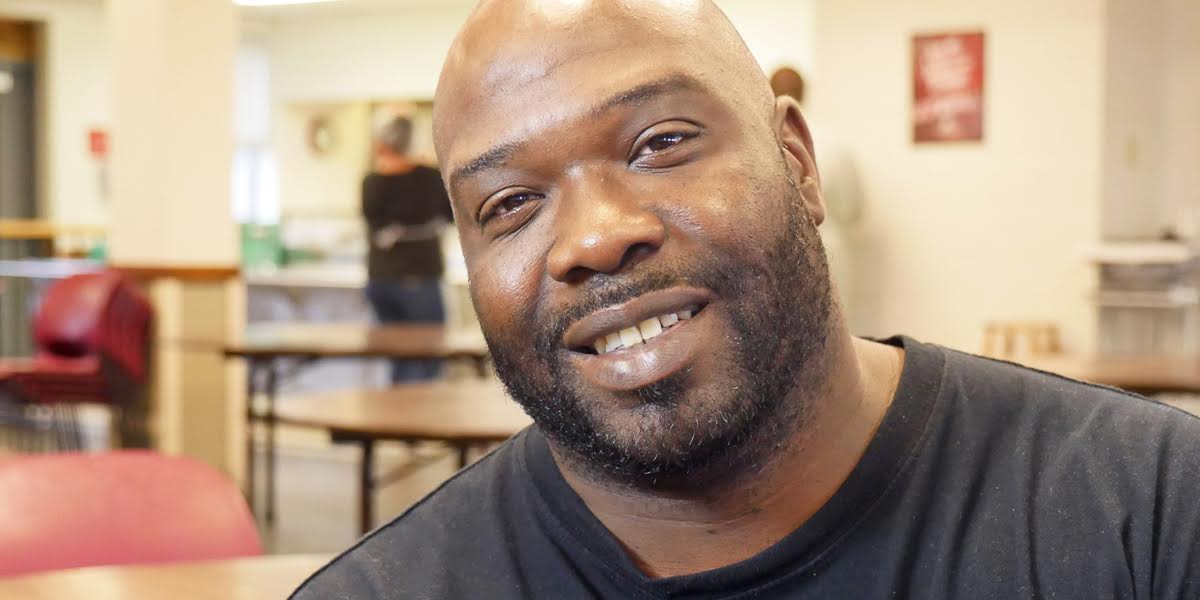 A Second Chance at a New Life
Twelve years ago Justin was arrested on drug trafficking charges. If he went to trial and lost, he faced 20 years in prison, so he hoped for a plea deal.
"When I was locked up, my lawyer came to see me. He said, 'The best I can do is get you five years.' I thought my life was over."
~Justin
Justin has a new life now. He has no problem holding a job, has an apartment, and is working on buying a house. He credits the Rescue Mission for helping him along the way.
When Justin was released from prison in 2010, he had nowhere to go. His family lived in New Jersey, but he was convicted in New York, was on parole and couldn't leave the state. So his parole officer sent him to the Rescue Mission's Emergency Shelter in Syracuse. Justin says that was his first experience living in a homeless shelter.
"It gave me a good look at life and what I need to be doing," he says. "Opened my eyes to a lot of stuff. It kind of matured me a lot."
After a few months, he entered the Mission's Willing to Work program, which provides transitional housing and meals while residents gain work experience. He later lived at Gifford Place, a 28-bed Mission facility that provides permanent supportive housing.
"I wouldn't have had anywhere else to go. They make themselves available to help people in need. So, I would say thank you."
~Justin
A New Life at The Rescue Mission
Justin says he promised his parents he'd do better when he was released from prison. He says the best way to stay out of trouble is to be working. Rescue Mission staff helped him with his resume and job leads. He worked for a garbage company, at a large retailer and even a for company that made hoses for the Air Force. "So I always had a job to keep me busy," he says.
But Justin decided he wanted to find a better job with benefits that he could retire from someday. In 2013, he landed a job at the Mission. He drives a truck for the Food Service Center, picking up donations and helping out wherever he's needed.
Justin has his own apartment and is working with a first-time home buyer program.
Reflecting on how far he's come, Justin says help from the Mission was crucial, but that he had to make the effort to pull himself up. He says help from the Mission can only take people so far before they have to take charge of their lives.
"If you do what you've got to do, they'll help you," he says. "You just got to put the work in."
Although he appreciates the help he received from staff, Justin says his journey wouldn't have been possible without the Rescue Mission's supporters.
Interested in Helping Others like Justin?
Give the gift of help. Your love put into action can provide a new beginning for so many in need – men and women looking for a second chance, just like Justin.