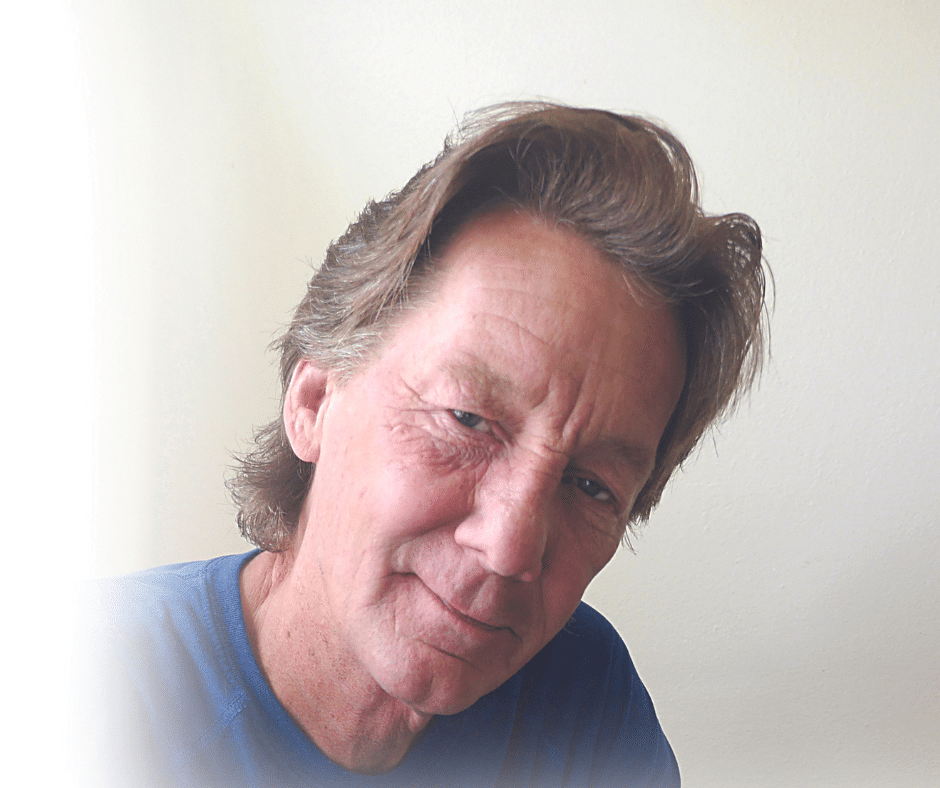 "Rob Started Living on the Streets When He Was in His Early 20's"
After graduating from high school, Rob struggled with drinking, making it difficult to maintain housing or find a job. He bounced between apartments of his own and staying with family. But eventually, as the drinking continued, his relatives refused to enable him, and asked him to leave. Estranged from his family, and with no place to stay, Rob turned to the streets.
Fortunately, the Rescue Mission received a tip about a man living in a tent in the woods behind a shopping plaza. Jim from the Street Outreach Team set out to find him. When the Street Outreach Team found Rob, they gave him supplies and began to check on him regularly
During these early interactions with Rescue Mission staff, Rob wasn't interested in coming to the shelter, despite the struggles of living outside. He did not like being around other people, and felt more comfortable outdoors. He would panhandle, collect bottles and cans and use food assistance to purchase items from the nearby grocery store. But the cold weather made things worse
"Surviving on the streets was hard, but it was even harder during the two winters I spent outdoors."
Rob
In early 2021, his time outdoors started to impact Rob physically. He suffered from frostbite, and the wounds on his legs became dangerously infected. During their regular visits, Jim, along with another Street Outreach worker Brianne, grew increasingly concerned about Rob's health. Rob continued to resist coming to the shelter, but he did trust Jim and Brianne. He allowed them to bring a doctor to see him. During this doctor visit, he was given medicine to help with the infections that plagued him. But Rob needed more treatment. With a promise that they would work to find a private room for him to stay in after he left the hospital, Rob finally made the decision to come in off the streets.
"I was in horrible shape, and they saved my life."
Rob
At the hospital, Rob's wounds were treated along with the damage caused by frostbite. Further tests discovered Rob also had heart problems related to his physical injuries that needed immediate treatment.
After he was discharged, Rescue Mission staff kept their promise. They found Rob temporary housing in a single room, and Brianne worked to find a long-term housing solution. Last November, Rob was placed into permanent, supportive housing and connected with a case worker. His first true home in more than 10 years
"I thank God and I am so grateful to have a roof over my head."
Rob
Rob is thankful for all of the blessings that have come to him since those days spent living outside on the streets. He's looking forward to celebrating his "houseiversary" – one year of living in his apartment – this November. The Rescue Mission plans to celebrate Rob as well. Rob and his personal achievements with health and housing will be recognized as one of this year's honorees at the annual Hope Awards on November 17.
"I am grateful for the people who have helped me out, and I am in a lot better place than I was."
Rob
Interested in helping others like Rob?
You can put love into action by giving a financial gift today!