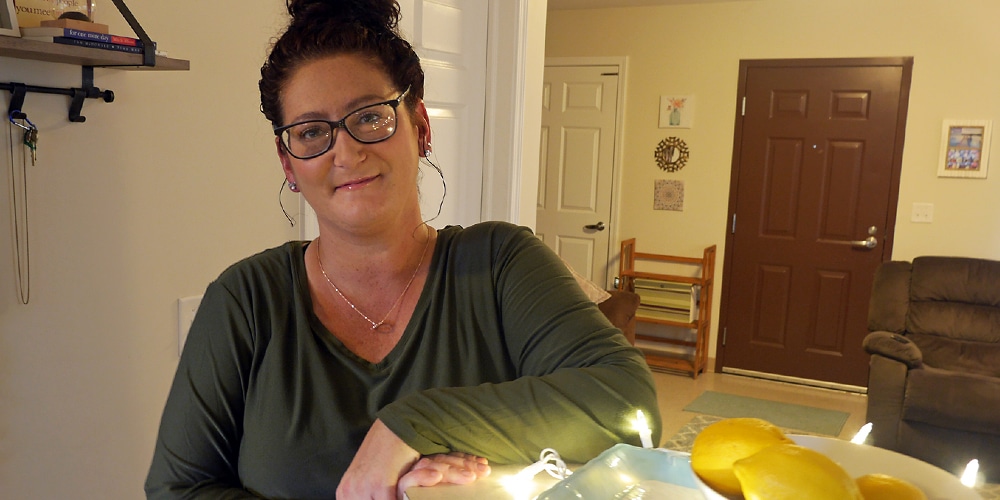 Lots To Be Grateful For
After years of being in an unhealthy relationship, Elizabeth felt that something bad was going to happen if she stayed any longer. She had to leave for herself and for her son.
So she and her son moved back to New York, where she grew up, but when her housing search turned up empty, they found themselves staying at an emergency shelter for women and children.
"It was very hard to be in the shelter with my son," she said, "but I had nowhere to go."
Elizabeth settled in to the shelter, and worked on filling out applications for jobs and places to stay. After 94 days in the shelter, she found out her application was approved to come to the Auburn Rescue Mission.
"I wasn't finding anything and then somehow I got very fortunate to get a spot here," she said.
It's now been almost a year since Elizabeth and her son moved in to their cozy apartment, and Elizabeth is grateful for the support of her caseworker and the staff of the Rescue Mission.
"Amy is my caseworker, she was the first person to greet me at the door when I arrived," she said.
"Everyone here is so sweet and they always have time for you and it feels like you have somebody. If I am having a bad day I can go and cry and they will listen. I've cried a few times in Amy's office, more good tears now than sad ones."
Elizabeth
Elizabeth is also thankful for all of the people who have supported the Rescue Mission with financial gifts or as a volunteer.
"It is put towards a good cause," she said. "The Rescue Mission does really want to see you succeed, make positive changes, and be happy. I am thankful for everything that I have here. Lots and lots to be grateful for."
Over the last year, Elizabeth has rebuilt her life one step at a time even through the challenges of COVID. She found a job she loves working with young children at a child care center, and walks just over a mile to her job each way. Her next goal is getting a car to make her daily trip to work easier.  Her son has been able to enjoy activities and playing with the other children at the Auburn Rescue Mission, and is doing well in school.
"Even though I've been here for a year, it's gone by very quickly," she said. "It's funny when someone starts to succeed they want more. I want to keep life simple and enjoy the things that I couldn't before."
Watch Elizabeth's Story Here:
Interested in Helping Others like Elizabeth?
Give the gift of help. You can put love into action by helping people like Elizabeth, today.