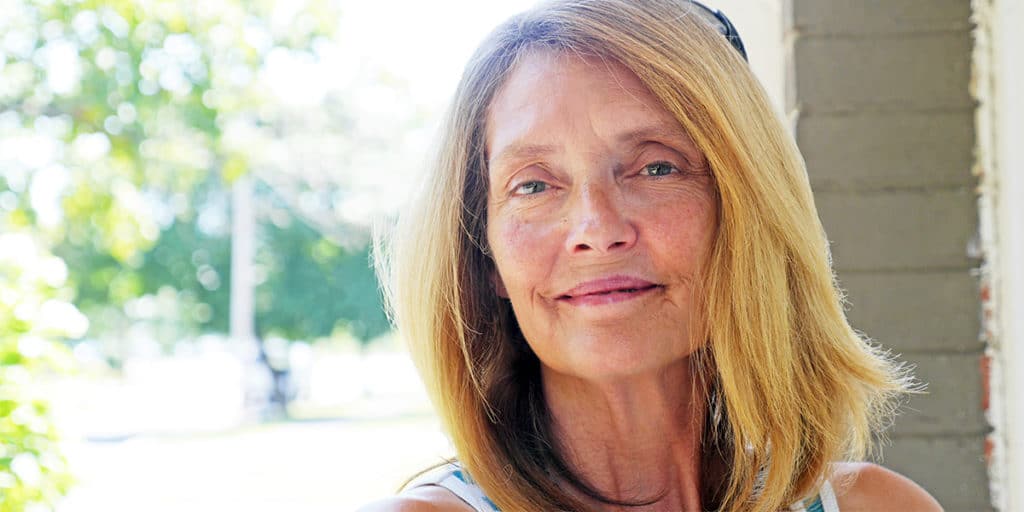 Grateful For Safety
For Cristi, giving thanks is a daily practice. She's thankful for her five children, and 10 grandkids. But this fall, she is thankful for something she has never had before in her life: a safe home.
"I make a gratitude list every night."
Cristi
Growing Up in Fear
Cristi was abused as a child, and surrounded by family members who were alcoholics. She says she suffered abuse in her 27-year marriage, and that for years she "just didn't have the courage to leave."
After her children were grown and out of the house, she began drinking, despite the fact that she hated alcohol from her negative childhood experiences. She left her husband, and wound up homeless, living on the streets.
She went in and out of a few rehab programs, and one day found herself in the hospital after a life-threatening episode related to her addiction and mental illness. After her hospital stay, she had nowhere to go, so she came to the Rescue Mission's emergency shelter. While there, she began a treatment program to address both her alcoholism and the Post Traumatic Stress Disorder she suffers from. This, she says, has been very helpful in establishing stability.
Cristi began searching for housing and was disappointed when a number of apartments didn't work out. Her case manager at the Rescue Mission shelter encouraged her through those disappointments, and ultimately helped her find even more suitable housing. "She is a miracle worker," Cristi says of her case manager.
Now Cristi has a safe place to call home and she says she's feeling stronger than ever. Cristi wanted to share her story to offer hope to other victims of domestic violence. "A lot of us don't feel worth anything, because no matter what we do, we still get kicked down," she says, adding that she'd spent decades taking care of others and it distracted her from taking a stand for herself.
If there was one message she could convey to other victims, it is to value and care for themselves. "No matter how you feel about yourself, you are worth it," she says. "You are going to see it more and more, the more you live it."
As Cristi builds her new life, she says she is focused on making the most of each day. "I wake up thankful and look forward to the day."
Put Your Love into Action.
Give the gift of help. Your support can help provide new beginnings every day for men and women, like Cristi.