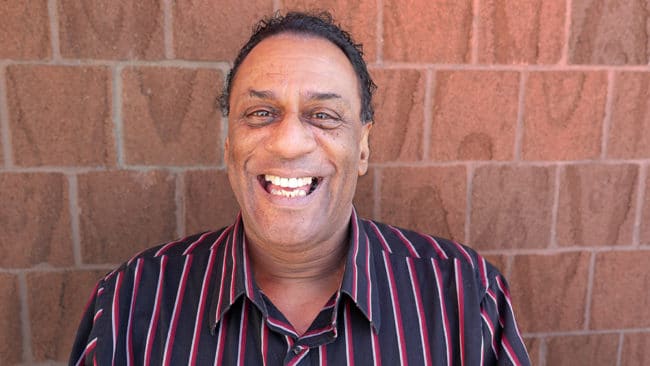 A Second Chance to Help Others
Michael made some bad decisions and ended up battling with an addiction, which led to his serving some jail time. Once out of jail, however, Michael relapsed and ended up homeless.
As winter came, he sought shelter at the Rescue Mission. Michael connected with a Mission case worker who helped him remain drug free, get a place to live and secure a job.
Because of Michael's past experiences with addiction, he knew he wanted to help others who were dealing with the same issues.  He is now taking classes to receive his certification in peer-to-peer counseling. While currently working and studying, he also volunteers as a counselor.
Michael wants to find ways to help people break the often-repeated cycle of going from the streets into facilities for help and then back to the streets again. Michael knows from his own experience that people with addictions who truly want to break this cycle, can do so with the same kind of help he received at the Mission.
As Michael works toward becoming a certified counselor, his volunteer work at the Mission is also very important to him.
"I want to give back. When people see me, I want them to say, 'If he can do it, so can I' I just want to help as many people as I possibly can."
~ Michael
To you, our generous and caring supporters, Michael says, "I wish I could thank you personally. When I needed it, you paid for my food. You kept me warm. You got me the help I needed. Without you, I don't know where I would have ended up."
Interested in Helping People like Michael?
Give the gift of help. You can put love into action by helping people like Michael, today.