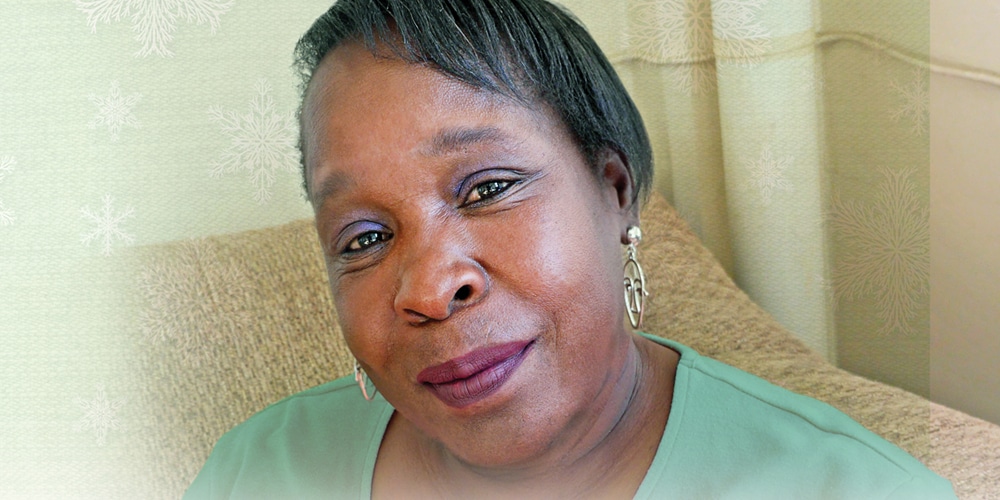 "A Christmas of New Beginnings"
Desperate to escape an abusive relationship, Clarietta made the difficult decision to leave her hometown in South Carolina. 
A chance encounter led her to Syracuse when a friend offered her a place stay. At first, things seemed to go well and she began rebuilding her life in a new city. But after a few months, life threw Clarietta another curveball. She discovered her friend was also in a bad relationship, so Clarietta no longer felt safe there.
Shortly after Christmas last year, Clarietta found herself alone in an unfamiliar city with no place to stay and no one to turn to. Eventually, she found her way to the Rescue Mission emergency shelter.
 At first, she was uncomfortable sharing what circumstances had brought her to the Rescue Mission. "I refused to talk to people, and I completely shut down" she said. "I was hurting on the inside, so I put a persona on the outside."
Struggling to move beyond the trauma in her past, Clarietta says she put a wall up around herself, which hurt her even more. 
"I found myself turning to alcohol, and using it as a crutch," she said. "I felt ashamed and didn't want to be around anyone."
But shelter staff were able to convince her to seek help through alcohol rehabilitation.  While in rehab, she attended classes to help her manage her problems without turning to alcohol. Writing poetry became her new outlet, and she started working with her Rescue Mission case managers on long-term life plans.  
Her time in rehab was a milestone in her journey, and eight months after coming to the Rescue Mission the pieces of Clarietta's new life started falling into place. Clarietta is thankful for the staff at the Rescue Mission and the rehab program staff for helping her to get her life back on track.
""I was getting me back, the person I lost and it made me feel a whole lot better. I missed that person" "
Clarietta
Clarietta now considers Syracuse her home and with help from the Rescue Mission she has settled into her own apartment. She is working on her GED with aspirations to attend college to become a peer counselor to help victims of domestic violence. She hopes to return to the emergency shelter in the future as an intern.
No longer ashamed of her past, Clarietta said "I want to give back and provide the same support I received to someone going through the same situation."
While the last holiday season was one of stress and upheaval, this year it's about hope and new beginnings. Clarietta is looking forward to spending her first Christmas in her new apartment and putting up a Christmas tree. Even though she'll miss spending the holiday with her family in South Carolina, she will spend the day with the friends she has made in her apartment building.
"I made it through the storm, it was a hard road but I made it and I praise my God every day," she said.
Interested in helping others like Clarietta?
You can put love into action by giving a financial gift today!