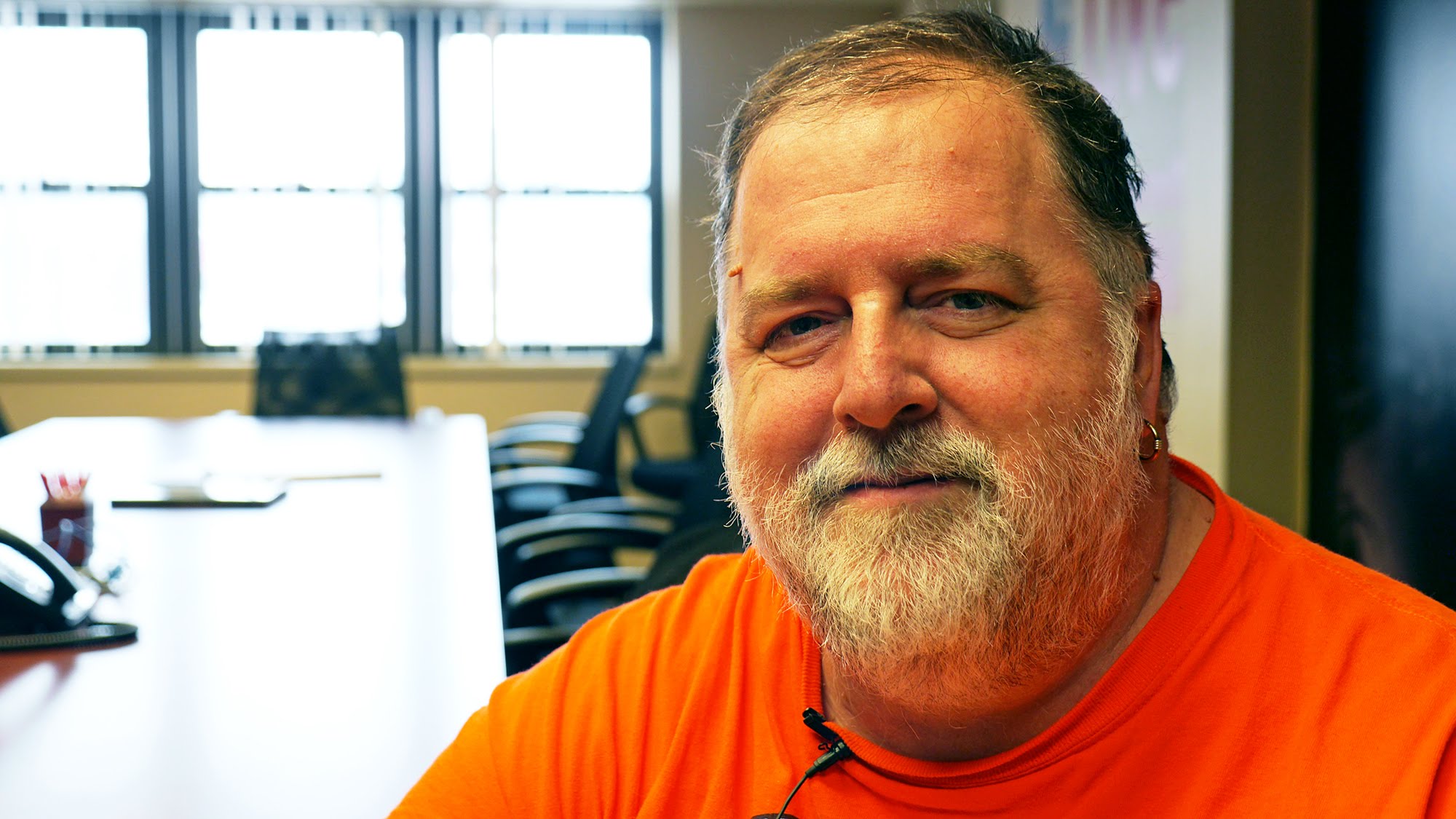 Rehabilitation for Change
Jeff recently visited the Syracuse Rescue Mission campus. He currently resides in Washington D.C. with his wife and two international exchange students. One of the students who has been living with their family for 3 years is looking into the Architectural program at Syracuse University. When Jeff brought him to the area to visit the college, he felt compelled to stop down to the Mission District to revisit the place that changed his life for the better many years ago.
Jeff dropped out of high school and found a job at a local restaurant. He lived his life day by day, going to work and getting drunk. He spent 12-13 years living a life of substance abuse.
"I started not to be able to pay my bills, I was spending all of my paycheck on getting wasted."
Jeff
Working Toward Change
In his late 20's he was extradited back to Syracuse from California where he had gone to flee pending criminal charges. He spent a year in jail. Upon review of his case, instead of continuing his sentence the judge decided to send Jeff to rehabilitation. "When you look at my criminal record, every time I got in trouble I was drunk," Jeff said, "I didn't think I had a drinking problem, I thought if my life wasn't so messed up my drinking wouldn't be a problem." He agreed to take the sentence of rehabilitation, and was referred to the Syracuse Rescue Mission. In the years Jeff was there, they ran an alcohol rehabilitation program.
While at the Mission for several months, Jeff continued his sobriety and worked with his case managers to turn his life around. He received his GED, found an apartment and began taking classes at a local community college while concentrating on his sobriety. He transferred to Syracuse University for their journalism program and received a scholarship for his academic achievements. He took a paid internship for the Cincinnati Press and after networking was offered a full-time job at the Cincinnati Inquirer. He worked there for many years and then was laid off when the newspaper business began to decline.
He found another job in Washington D.C. and is still employed there today. He came back to visit the Mission, because "I don't know where my life would be without the Rescue Mission," Jeff shared, "The staff there, they just really loved me until I could learn to love myself. I mean I was a disaster when I walked through their doors, and would have gladly welcomed ending it all and those people held me up and just loved me."
"I don't know where my life would be without the Rescue Mission"
Jeff
Interested in Helping People like Jeff?
Give the gift of help. You can put love into action by helping people like Jeff, today.