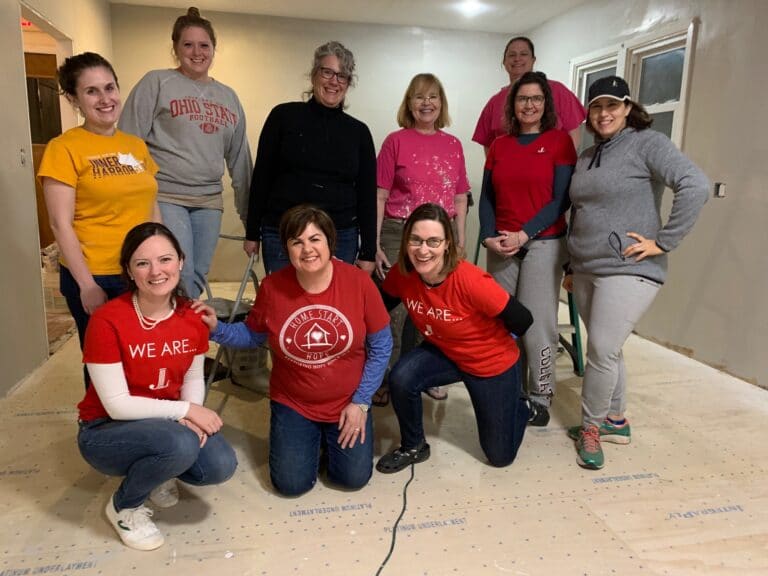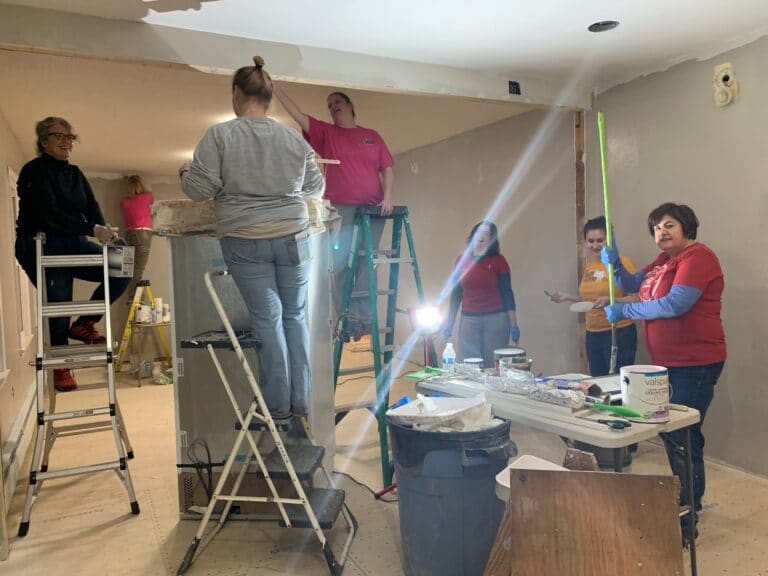 Thanks to the hard work of members of The Junior League of Syracuse, Inc., a not-for-profit organization, the Rescue Mission's new Runaway and Homeless Youth Shelter's dining room has received a makeover.
League members spent several days cleaning walls and painting the dining room at the new facility. Once construction is finished on the building, they will return to help with furnishing and decorating the space. The Junior League and Rescue Mission plan to work together as part of a long-term partnership at the youth shelter, as volunteers are looking forward to returning to serve a meal, along with helping with homework, enrichment activities, and holiday celebrations in the future.
"This is an exciting year for the Junior League of Syracuse," says Audra Mueller, President. "We're looking forward to unveiling and implementing our 100th anniversary projects, and honoring the League's achievements of the past, present, and future."
The Rescue Mission Alliance hopes to open an emergency youth shelter in Syracuse in early 2021. The 10-bed shelter will serve runaway and homeless youth ages 12 to 17 in Syracuse and Onondaga County. There will be a focus on serving lesbian, gay, bisexual, transgender and questioning (LGBTQ) youth.
The Junior League of Syracuse, Inc., a not-for-profit organization, is celebrating its centennial in 2020 by awarding grants and donating volunteer time to one local non-profit per month. The Rescue Mission project was the first of 11 non-profit partnership projects scheduled for completion in 2020. Over the past 100 years, the Junior League of Syracuse (JLS) has been instrumental in the development and growth of over 100 educational, cultural, human service, and philanthropic assets in our community.