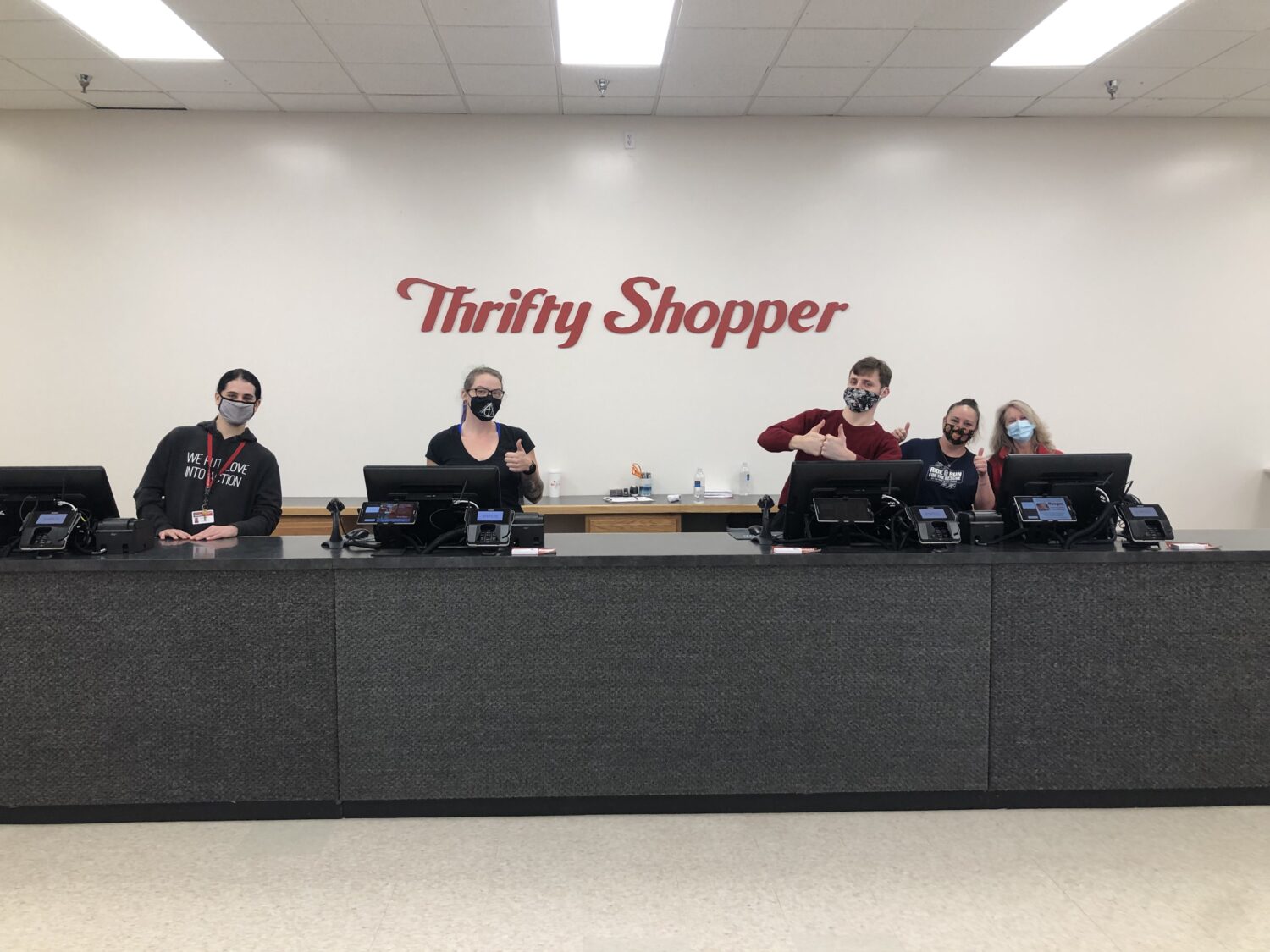 Liverpool, NY  — The Rescue Mission Alliance of Syracuse opened a new Thrifty Shopper store in Liverpool on Wednesday, celebrating 60 years of thrifty. The new location is the biggest Thrifty Shopper store the Rescue Mission has to offer. The new store is located at 7421 Oswego Road.
"The location is amazing, the footsteps and traffic that we're going to get is going to be great. I know Amazon is right around the corner, but it also allows us for more furniture, more clothes and just great affordable things you can buy," says Luana Lovenguth, Chief Social Enterprise Officer at the Rescue Mission.
The grand opening of the new location kicked off with a ribbon cutting ceremony, with the first 150 customers receiving small giveaways.
The Rescue Mission has 18 Thrifty Shopper stores, including two 3fifteen stores in nine counties across Central New York. Currently, they have another Thrifty Shopper store in Liverpool located at 680 Old Liverpool Road. However, the organization will be closing that location in a month. Their mission is to end hunger and homelessness, with 100 percent of the proceeds supporting their programs and services.
"We have programs in Syracuse, Auburn, and Binghamton. Our largest program is here in Syracuse. We not only have shelters, but we also have a food services program that does three hot meals a day 365 days a year," say Lovenguth.
You can support the Rescue Mission as well!
"We are only here because our community supports us through purchasing and donations, and without donations we wouldn't be able to survive. We have eight donation centers throughout upstate New York and then you can also donate at any of our 20 locations," says Lovenguth.
Lovenguth added, "If you are donating and happen to leave it outside and it gets wet, we end up having to throw it away. So the Rescue Mission spends thousands of dollars, unfortunately on damaged items that we can no longer use. So it's always beneficial for those to donate when either our retail stores open or our donation center is open and ready to accept those items."
The Rescue Mission is currently hosting a Scan Away Hunger campaign. The campaign is happening at all Thrifty Shopper locations and local grocery stores, including Wegmans. For just $2.34, you can provide someone with a hot meal this Holiday season through the Scan Away Hunger campaign.
"When you shop here, when you thrift with us you actually help others thrive," says Lovenguth.
The store is located at 7421 Oswego Road in the former Herb Philipson's space on the Hiawatha Plaza on Route 57 in Liverpool.
*article produced by WSYR News Channel 9*