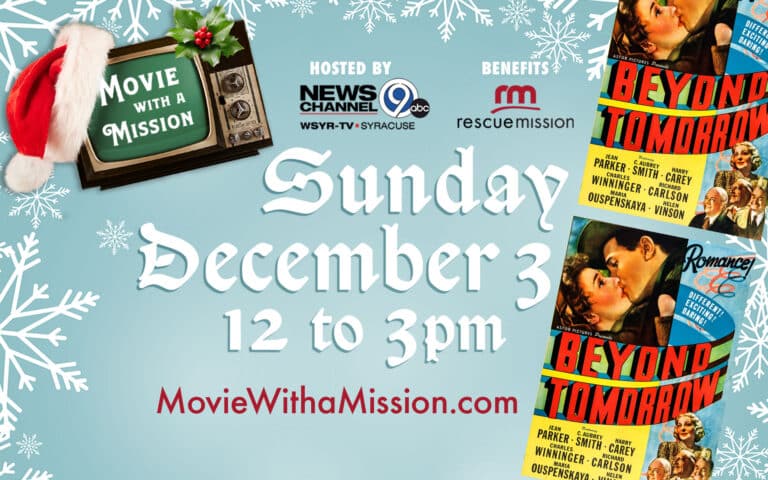 Sunday, December 3, 2023
Noon-3PM, Hosted Live by News Channel 9
When you call during "Movie with a Mission," your pledge is double by matching supporters! That means your gift of $50 becomes $100; $30 becomes $60; and $20 becomes $40 toward ending hunger and homelessness in Central New York.
Pledges made online before or during the telethon will also be matched.
Call 315-446-9999 to make your gift today!
Double your impact by pledging your support to the Rescue Mission's MOVIE WITH A MISSION on or before Sunday, December 3, 2023! This is the 34th Anniversary of our Christmas telethon. This year's event will air on News Channel 9 WSYR Sunday December 3, 2023, from noon to 3 pm. Our featured film is "Beyond Christmas".
Thank you so much to NewsChannel 9 WSYR for producing and donating air time for Movie with a Mission.
For information on becoming a 2023 sponsor, please contact Paige at Paige.Haines@rmsyr.org.